Are you interested in Italian watches , either as an amateur, a collection or simply because you want to make a gift to another person or yourself?. Do not go then, because here we are going to talk about watches: history, brands, Italian watches, watches for men and women, cheap and luxury.
The clock, that instrument used to measure, calculate and indicate time, has been a fundamental part of humanity since ancient times. Currently, watches continue to fulfill their traditional function. However, a clock can also indicate social status, economic level and even social power. It is time to know more about them
The Italian watches have always been synonymous with quality and reliability. Much more than a simple watch, the creations of the great Italian watchmakers are the most requested in the world of luxury accessories. This is a summary of the best watch brands , crowned as such thanks to the recognized ability to keep up to offer its customers a product that combines quality with style, winking with the trends of the moment and leaving the possibility to customize your accessory in an increasingly imaginative and innovative way. Real symbols of the Italian style, the watches produced in the Peninsula are always more functional and aesthetically impeccable. Time to dress, before you have to live.
As it could not be otherwise, there are also many brands of Italian watches, something normal if we take into account the close relationship that the country has always had with the world of fashion.
In fact, part of the watch manufacturers in Italy are big fashion brands such as Armani, Versace, Dolce & Gabanna or Bvlgari, although there are also some independent watchmakers that are worth mentioning.
Italian Military watches of WorldWar ||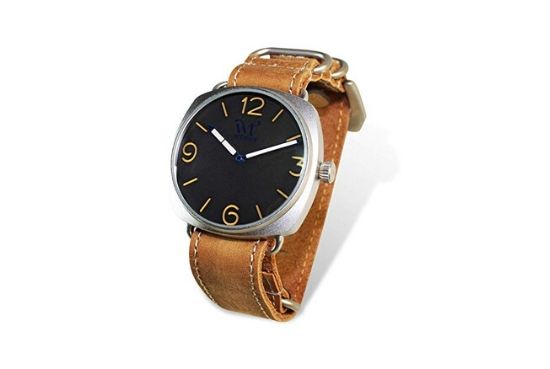 Meanwhile, in Itlay,the Most famous military wristwatch developments were for novel personnel. in 1935, the military asked the Itlian firm panerai to develop waterproof watches for men,using its patented Radiomir paste consisting of radio bromide and zinc sulphide.In this way, the Panerai Radiomir watch was conceived, with its "superior luminescence" and prototypes were issued the following year. After consulting with divers, the watch was pressed to active duty in 1940.The accuracy and luminosity of these watches were crucially important for Italian navel frogmen,who participated in the raid on Alexandria in December 1941,torpedoing British warships.the success of their mission caused their mission caused the bristish to get very nervous.
Tips For Choosing The Best Italian Watches
We have already made it quite clear that there are many models, types and brands of Italian watch watches, but it is necessary to make it clear that a watch that is perfect for someone, may not feel as good for someone else.
When buying a Italian watch you have to be careful . There is no reason to acquire the first one we see regardless of how we are left
What should be taken into account
In this sense, there are some very useful tips that can help us find the best piece.
The first tip is to consider the size of the wrist, and adjust the size of the watch to be purchased . A large italian watch may look luxurious in its packaging, but on a very small wrist it would look vulgar.
We must never sacrifice elegance for a italian watch that simply does not fit us the right way.
Another tip is to make a worthwhile investment, and never waste your money . Yes, some imitation italian watches look great, but it's just that, appearance. That clock can break or stop working in a matter of weeks, or even days.
We understand that a italian watches of a recognized brand can be expensive, but it is worth it. In the long term, that watch will be much better than many cheap imitation watches.
Best Brands Of Italian Watches
berli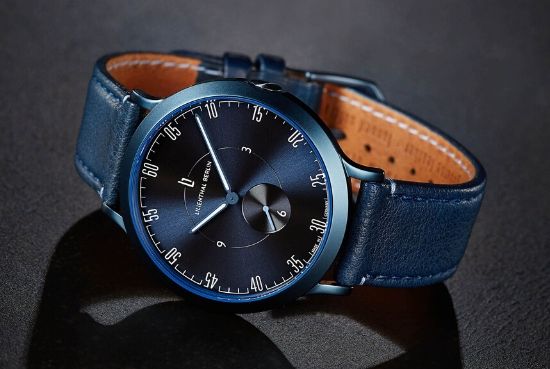 One of the firms with the greatest watchmaking tradition in Italy is Breil. It was founded in Milan by Inocente Binda back in 1939 and still remains under the ownership of the Binda family group.
Breil has become one of the best brands of Italian watches for the careful aesthetics of its designs, many of which still respect the watchmaking tradition and craft manufacturing processes.
The Italian firm manufactures both men's watches and women's watches, as well as jewelry, fragrances and other luxury accessories. If you want to expand your information about the brand you can do it is this entry about Breil watches
Diesel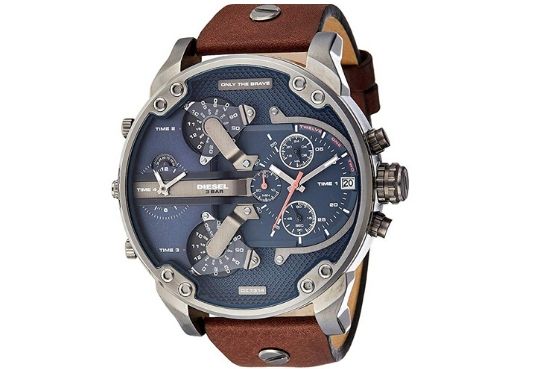 The well-known urban fashion brand Diesel is also famous for its daring watchmaking designs. It was founded by Renzo Rosso in 1978 in Molvena, Italy, although its headquarters are currently in Breganze, in the same country.
It is one of the best brands of Italian watches because despite being a fashion firm, its daring watchmaking designs have led it to be one of the most sold worldwide.
Diesel watches are not only flashy but they are also well manufactured and durable, another reason why the brand has had so much in this industry.
Emporio Armani
Another Italian fashion firm that also triumphs in the watch industry is Emporio Armani. The brand not only manufactures high fashion garments but also watches that are very successful among fashion enthusiasts.
It was founded by Giorgio Armani in Italy in the early 1980s, being its line of fashion accessories, including watches, launched in 1982.
Since then Armani has manufactured numerous dress watches, all of them with the hallmark of the brand. In fact, it is currently one of the few brands of Italian watches that has smartwatch models.
Dolce & Gabbana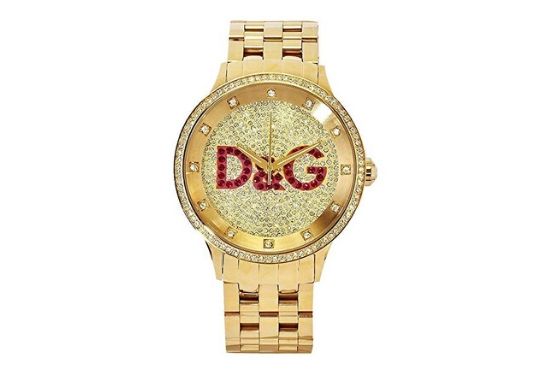 Dolce & Gabbana (D&G) was founded in 1985 by Domenico Dolce and Stefano Gabbana in Milan, Italy, where it also has its headquarters. Initially it began as a clothing firm, but soon diversified its offer to other accessories, including watches.
The firm offers each season new designs related to its haute couture collections at quite affordable prices, something that has raised it to be among the best brands of Italian fashion watches.
Tempo office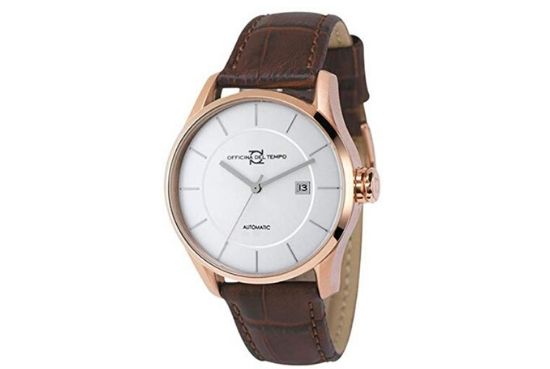 Despite being a relatively new Italian watch brand, Officina del Tempo has managed to occupy its position among the best relatively quickly.
The firm was established in Italy back in 2000 and since then it has specialized mainly in the manufacture of sports watches with a strong Italian style.
It is currently present in more than 20 countries, the result of the attention to detail they put in each step of production, which has led them to be among the best brands of Italian watches.
Just Cavalli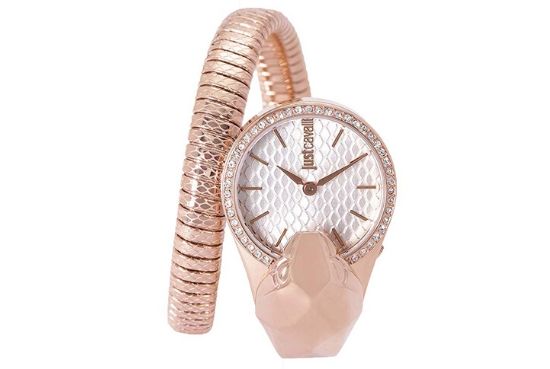 Just Cavalli is the watch division of the famous fashion house Roberto Cavalli, founded in Florence in the early 1960s.
Their designs, including watches, are exhibited in their luxurious exhibition boutiques, present in more than 50 countries worldwide.
Although the accessories of this firm accompany luxurious clothing lines on the catwalk, the watches are not especially expensive and can be obtained at any store.
Morellato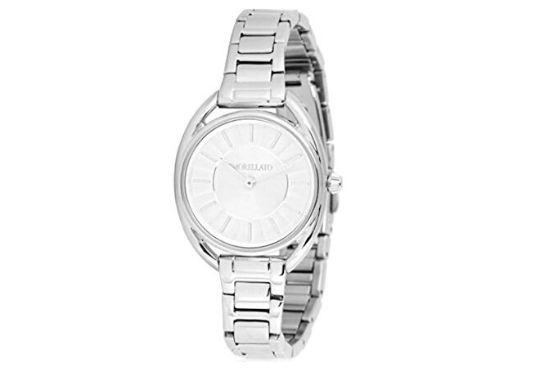 The Morellato group is one of the largest watchmaker conglomerates in Italy, so it is not surprising that it is considered one of the best brands of Italian watches.
It is also one that has more history because it was founded by Giulio Morellato in Bologna back in 1930. It currently has its headquarters in Santa Giustina in Colle, a municipality in the Italian province of Padua.
Morellato is present in the international market through various brands for which it manufactures watches or owns directly.
For example, part of the Just Cavalli watches comes from its Italian factories and is the owner of Maserati. It is also specialized in the manufacture of watch straps.
Cressi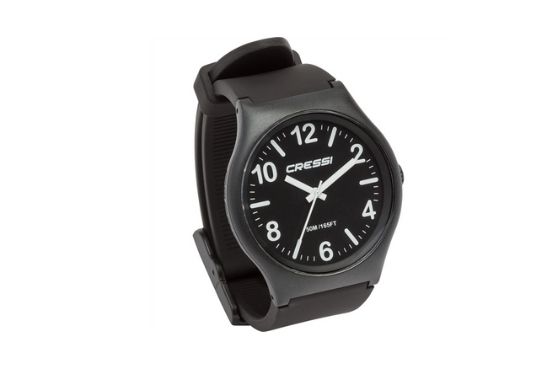 Cressi is one of the most important manufacturers worldwide in terms of underwater sports, which includes various models of diving watches .
The Italian firm was founded in Genoa by Nanni and Egidio Cressi in 1946, and today it can be considered one of the best brands of Italian diving watches
Maserati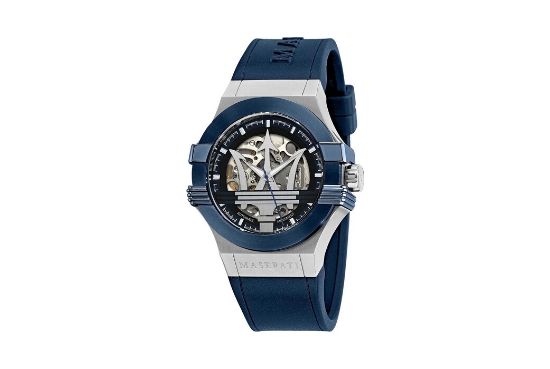 Maserati watches are manufactured by the Morellato group in Italy. They are inspired by the legendary luxury car brand and include the famous trident that represents them.
Each Maserati watch represents the sports spirit of the brand in its design, without neglecting innovation and modern technological advances
Salvatore Ferragamo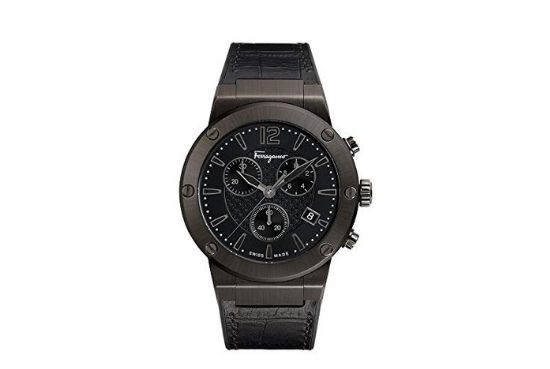 Salvatore Ferragamo was a famous Italian shoemaker whose designs came to shine to the very stars of Hollywood. When he returned to Italy in 1927 he settled in Florence where he founded a large fashion firm.
Ferragamo is no longer among us but the descendants followed in his footsteps and extended the business to other areas of fashion such as perfumes, bags, glasses and of course watches.
The first Salvatore Ferragamo watch collection was launched in 2007 and since then they have reaped numerous successes both for their quality and for their careful design.
In this case we talk about one of the best brands of Italian watches both in design and in operation, since the firm manufactures its designs in Switzerland, therefore they are also partly Swiss watches
Versace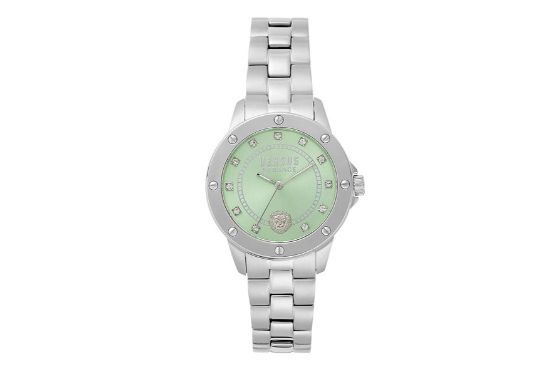 The large fashion firm Versace and the watch industry have maintained a close relationship almost since it was founded by Gianni Versace in 1978.
Already in the 80's Versace created several watch designs and even came to design one with Franck Muller . A limited edition of jewel watches developed and produced in Geneva.
Although it was not until 1998 when the firm entered definitively among the Italian watch brands when creating Versace SA to manufacture and distribute its watchmaking designs internationally.
Gucci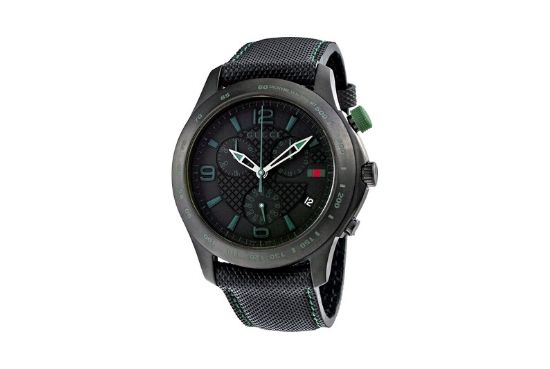 Gucci's story dates back to 1906, when Guccio Gucci, the son of an Italian merchant, decides to found the mythical fashion house in Florence.
After expanding throughout the world and going through several crises, which led him even to the brink of bankruptcy, Gucci made his foray into the world of watches in the 90s.
This is how in 1997 he began selling luxury watches based on precision, design and quality, relying on Swiss tradition to become one of the best brands of Italian watches.
U-Boat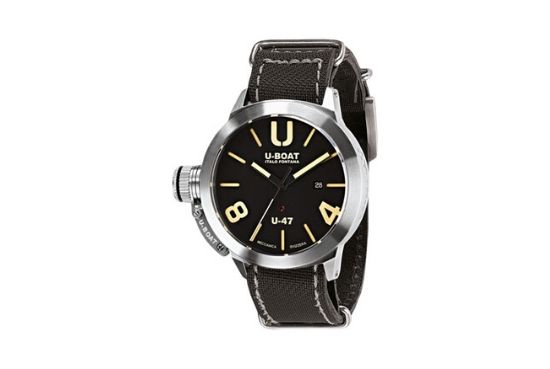 U-Boat watches have their origin in the Italian military forces. It is believed that his designs date from 1942, when pilots of the air forces and submarine officers asked Ilvo Fontana to make them a watch.
Years later, in 2000, the brand started manufacturing watches for the general public, when Italo Fontana used those same designs to launch U-Boat.
The Italian firm currently specializes in manufacturing high-end military watches, handcrafted with high quality materials.
Panerai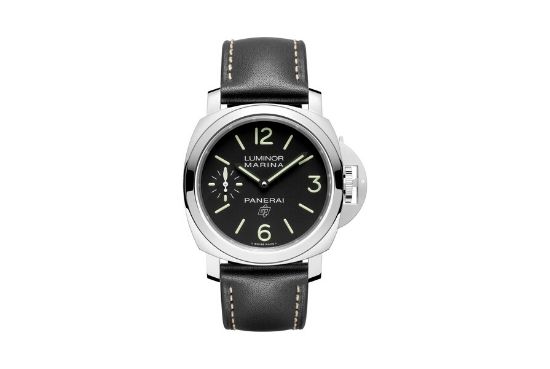 Also known as Officine Panerai, this brand began its history as a humble watch store created by Giovanni Panerai in 1860.
Although it was not until the twentieth century when his grandson Guido made it a true brand of Italian watches after launching various patents and trade agreements.
In 1997 it was acquired by Richemont SA and moved its headquarters to Geneva, Switzerland, although it continued to manufacture its own Italian movements and designs.
Bvlgari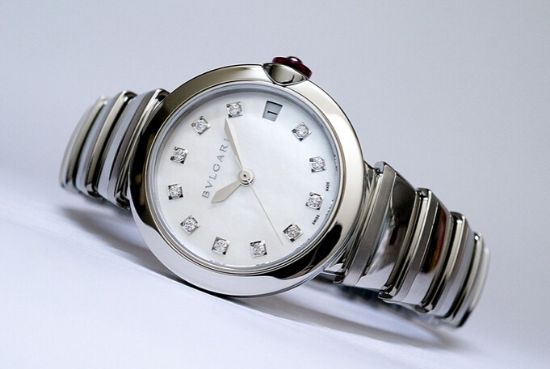 Bvlgari began in 1884 as a small jewelry store in Italy, where its founder, Sotirios Voulgaris, combined ancient Greek and Roman elements to create unique designs.
This is how he became one of the most recognized jewelry stores worldwide, a success that accompanied him when he launched his first watch in 1940.
Since then Bvlgari watch collections have succeeded, to the point that wearing this brand on the wrist has become a real luxury within the reach of a few.
If you liked this article, please like FB and Instagram or share it on social networks: TW, or LinkedIn! Thank you!