The value of gold is on the rise, bringing with it a renewed interest in gold jewelry pieces. Fashionable people everywhere are showing off their love of gold with simple yellow gold accessories like 10K gold chains, rings, and unisex pieces that work for everyone. Take a look at seven of the latest gold jewelry trends for 2021 to stay at the top of your fashion game this summer and rock your gold accessories.
Yellow Gold
In 2020, the price of gold increased by a whopping 30%, which directly affected the gold jewelry market. Gold has always been a staple material for chains, rings, and watches, but, in 2021, the focus is on yellow gold instead of white or rose gold. Yellow gold chains are totally on point this summer, specifically options made with 10-karat gold. 10K is less expensive than 18K or 24K, so jewelry buyers have embraced pieces made from 10K yellow gold for accessibility. A 10K gold rope chain makes for the perfect gold jewelry option, as does a 10K yellow gold rosary chain and pendant.
Simple Is In
"In the fashion world, simple white t-shirts and solid-colored clothes are all the rage this summer, so it follows that simple jewelry accessories are also in style. Chains with open metalwork and clean lines are trending. A solid gold mariner chain is the perfect mix of fashion and simplicity that this season calls for. In addition, you can explore gold dog tags on the Internet to combine with your chain, which would perfectly match together. Another trending in simplicity is geometric shape patterns in the metalwork of a piece, along with elegantly shaped gemstones for a pop of pure color. This elegant emerald set in a yellow gold ring highlights this trend perfectly."
90s Throwback
All things 90s have returned and, in the jewelry world, that means pendants and chains, layered with more pendants on chains. These chains are a throwback to the rappers of the 90s who wore multiple gold chains around their necks with large blinged-out pendants attached. These updated iced-out chains mirror the trend, as do chains with assorted bejeweled pendants. Another 90s trend that's back in style is wearing dog tag necklaces for men. These are thrown on with the other chains to create that signature 90s heavy chain look.
To curate this iconic look for yourself, start with a classic heavy, yellow gold chain, preferably in a Curb or Miami Cuban Link style for 90s authenticity. Pair it with a yellow gold dog tag necklace in a longer length, and then add one or two heavy pendant necklaces of medium length, so they sit between the chain and the dog tag piece.
Unique Chains
Gold chains are the ultimate trend this summer. Before you leave the house, make sure to throw on a yellow gold chain. A gold chain for men or women is a way to express yourself through intricate metalwork that looks simple but is a work of art. That's the beauty of the chain.
Especially in style are yellow gold Cuban link chains, which can be purchased in varying widths and lengths and worn in a layered fashion. Different linking types, like wider, more flatly shaped Curb chains, provide variation in your chain aesthetics.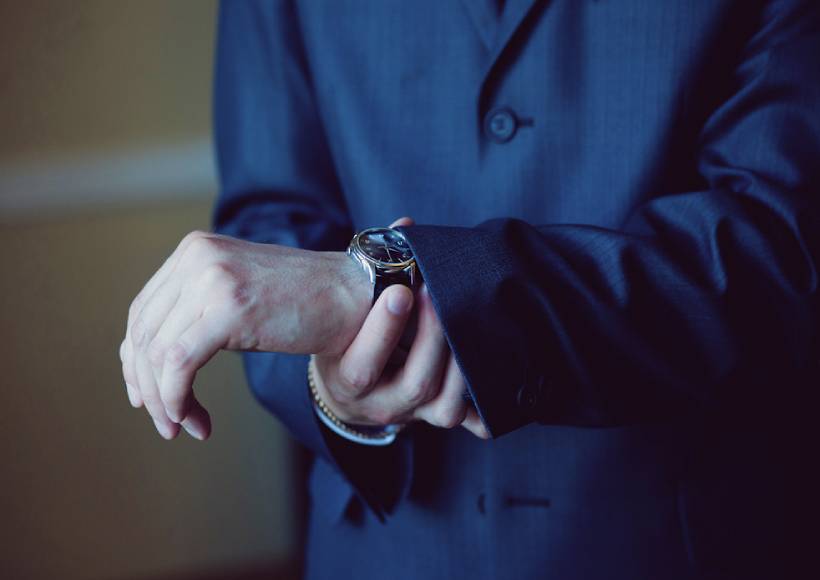 Classic Watches
Classic watches are trending this year, especially luxury brands like Rolex, Audemars Piguet, and Cartier. Lean further into the gold trends this year with a yellow gold, high-end timepiece from your favorite watch company. Audemars Piguet offers amazing yellow gold watches in their Royal Oak design, while Cartier's Roadster XL is a masterpiece of gold metalworking.
Add even more style to your wrist with a blinged-out gold watch. The gold Datejust Rolex with jubilee band is a superb example of how diamonds and gold complement one another. The Hublot Classic Fusion features gold metalwork and a diamond bezel offset by a black dial. With its unique look, the Hublot is sure to turn heads. These luxury watches look fantastic with their use of gold and traditional design.
Also Read: Leggings For Women|Types Of Leggings And Best Sports Leggings For Women
Bold Rings
Dainty stackable rings are on the way out, and bold, gold statement rings are making a comeback. Incredibly flashy styles like the Gold Nugget design are a must-have in 2021, with a thick, solid 10K gold band and dazzling yellow gold features. You can wear these rings for special events, but men especially should embrace the bold band with a large setting for daily wear.
Men can incorporate something more colorful and flashy for evening wear like a gemstone setting on a gold ring. A glistening red ruby or pale aquamarine will stand out against yellow gold and make an outfit memorable.
Bold engagement rings in black and gold are popular in 2021, with women opting for a thicker band and a glamorous setting that catches the eye. Brides-to-be are also choosing band-style engagement rings over the classic stone setting, bringing the design and thickness of the gold band to the forefront. While it might seem that this is a more casual look, diamond-encrusted gold bands combine the best elements of both styles to create a stunning piece everyone will be talking about. Get more info at umisoul.com
Unisex Pieces
Unisex pieces are a hot trend in 2021, with unisex and gender-fluid jewels gaining increasing popularity. Beginning in 2020 and still going strong, many jewelry lines and designers are releasing products intended to be unisex, allowing anyone to enjoy them.
Bulgari's BZero1 Rock collection is notably gender fluid, as is Cartier's Juste un Clou. Gray gemstones are also on the rise in 2021, making it simple for women and men alike to incorporate gorgeous gold pieces featuring gemstones into their everyday attire in a subtle way.
Heavy gold chains are also a hot pick among men and women. From Miami Cuban Link to solid Franco chains, these traditionally masculine styles are making their way into more womens' wardrobes.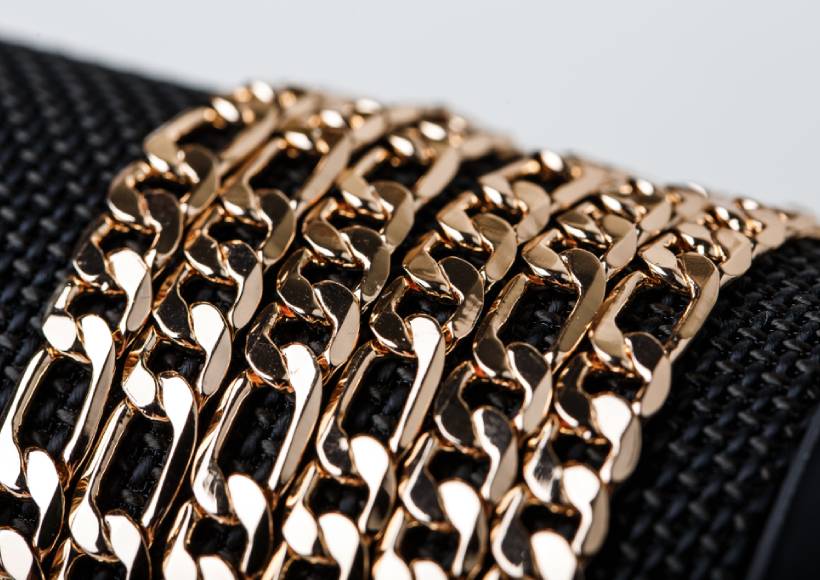 Get Your Gold On
Gold is in, so get your hands on your favorite gold chains, watches, rings, and pendants this year. It's a great time to experiment with gender-fluid pieces, colorful gemstones, and chains of all shapes and sizes.
Rock a gold nugget ring that shines in the sun or relive the 90s with a dog tag chain that holds a meaningful pendant. Take this modern-day gold rush opportunity to invest in a luxury watch that you can keep in your family for years to come. Gold is durable and has always been in style, so embrace the new gold trends and get yourself some lovely yellow gold accessories.