Taboos are now a thing of the past: more and more women are using erotic games. This is not surprising, since they are excellent accessories to be included in your habits.
Using them alone, they allow you to experience a lot of pleasure with minimal effort and help you relax. In addition, they can also be used in pairs, bringing some novelties to the bedroom.
Choosing your first erotic toy doesn't necessarily have to be difficult. With this guide we will try to help you explore the world of erotic games and experience new and intense emotions.
In this article, we decided to focus on vibrating toys, which are the most popular products for female stimulation
The Most Important Things
Erotic games for women are useful and bring numerous benefits. They can give a lot of pleasure without having to make too much effort, help to get rid of stress and intensify the sensations in the intimacy of the couple.
There is a huge variety of erotic toys for women. In our selection, we mainly present vibrating products, but in our article we also mention other sex toys.

The choice of the perfect sex toy will depend on factors such as the type of toy, the material and whether it is electric or not. You will also need to consider whether you will use it alone or with your partner.
The Best Erotic Games For Women On The Market
In this selection, we have decided to focus on erotic games designed for personal use. However, we have also included some perfect ones to use in pairs or unisex.
The most versatile erotic game for women

The most famous erotic game for women

The most original erotic game for women

The most classic erotic game for women
The Most Versatile Erotic Game For Women
Made of FDA approved medical silicone, this product has been designed to train the pelvic area, but it is also an erotic game for women and can be used in pairs. It provides 10 different massage modes with 2 different 'motors' to stimulate two different areas.
The material is not porous and does not absorb body fluids. The manufacturer recommends the use of a water-based lubricant when using it. It recharges via USB and each charge lasts up to 90 minutes.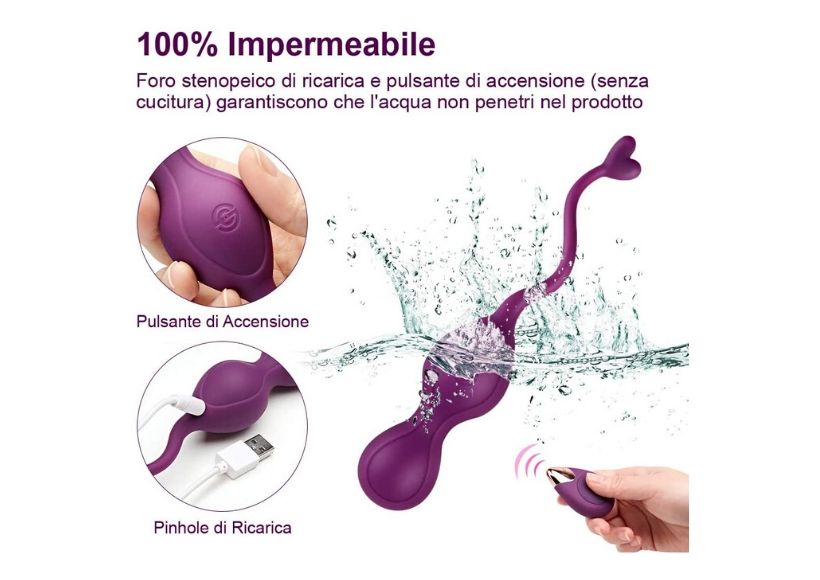 It comes in a gift box and the value for money is one of the qualities appreciated by the reviews, which also enhance the convenience and practicality of use thanks to the remote control. Also recommended for couple games.
The Most Famous Erotic Game For Women
Durex does not only produce condoms, but has the Intense line that offers products to enjoy pleasant sensations, including a perfect vibrator for "beginners" and for those who want to start experimenting with erotic games or sex games, given its size.
It is soft, smooth and designed to slide easily and provide good vaginal stimulation. It is very discreet, because its vibrations are powerful, but silent. Furthermore, it is possible to modulate the vibration frequency with a simple wheel. Requires one AA battery included in the package.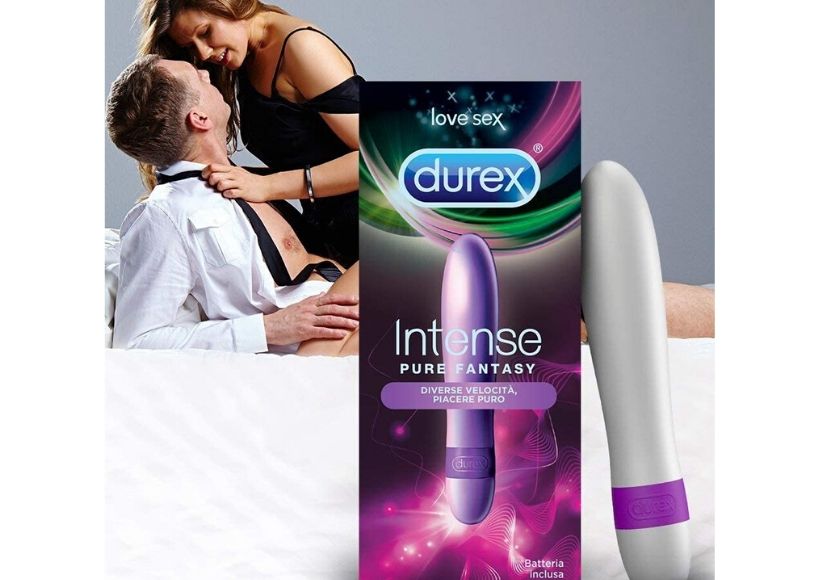 Defined a 'good travel companion' by the reviews, which enhance its performance even if someone considers the regulation of vibrations a little uncomfortable.
The Most Original Erotic Game For Women
This erotic game for women is a slightly more unusual product, but which still has some success. It is a vibration suction pump of the Satisfyer brand and is designed specifically for the stimulation of the clitoris. Try to emulate the sensations you feel when receiving oral sex.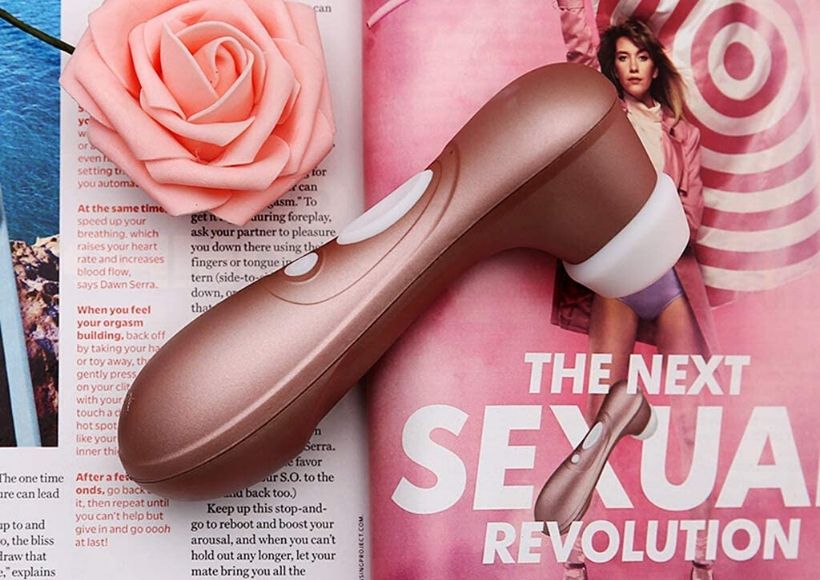 The opposite end of the suction cup can easily be used as a common vibrator. The clitoral area is extremely sensitive. Therefore, this sniffer stimulates contactless. It recharges via USB and has 11 different programs and 7 types of vibrations.
The Most Classic Erotic Game For Women
The vibrator is undoubtedly one of the best-selling erotic games for women and also for couples games,adult games, especially when it is of the quality offered by SixNine.
It can also be used as a simple massager and has 20 vibration modes and 8 speeds. Made of non-toxic silicone, it recharges via USB in a couple of hours.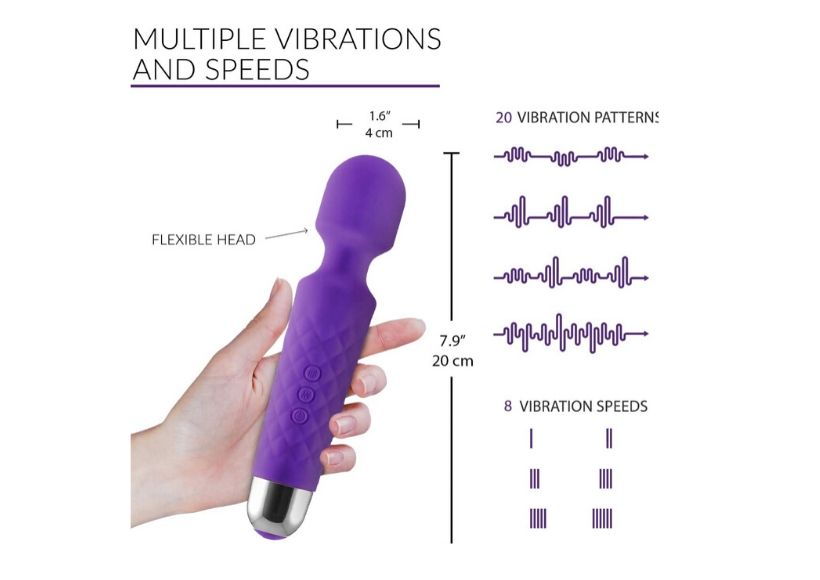 The reviews consider it excellent thanks to the diversity of vibrations that can be modified according to preferences and offer intense pleasure for beginners and not
Everything You Need To Know About Erotic Games For Women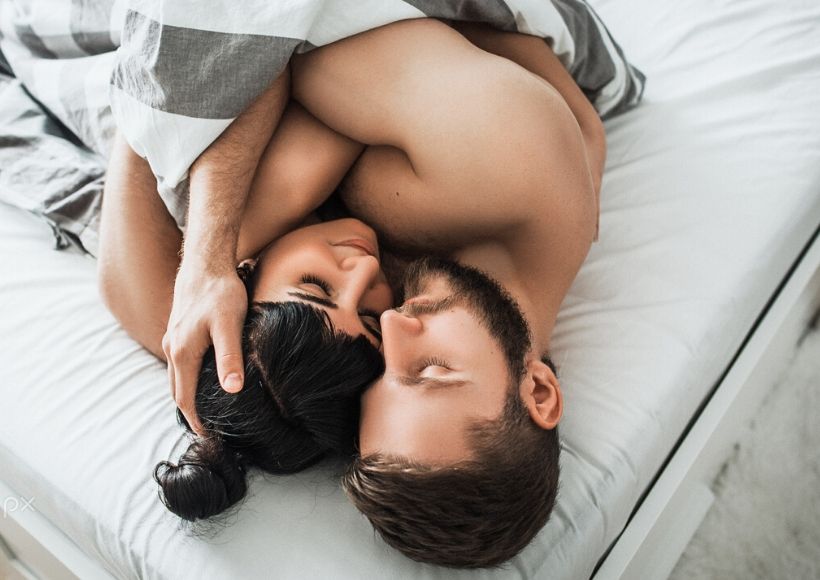 A good sex toy can help you get rid of stress and contribute to couple intimacy. These are fantastic accessories to include in your everyday habits.
However, there are many taboos that can make a thorough knowledge of these products difficult. In this section, therefore, we will answer the most common questions about erotic games for women.
What Types Of Erotic Games For Women Are There?
The most popular erotic games for women are phallic-shaped dildos and vibrators. But, in addition to this, there is a huge variety of sex toys of all kinds and types.
There are vibrators, for example, which do not fit into the vagina, but which massage or suck the clitoris simulating oral sex. There are also toys designed for anal sex, such as plugs or anal balls.
There are also sex toys for BDSM , an erotic practice whose abbreviation refers to bondage, domination, submission, sadism and masochism. These toys range from accessories for tying and submitting, such as handcuffs and gags, to whips and tongs.
Although in our article we focus on erotic games for more traditional women, the world of BDSM can be really interesting.
What Are The Different Vibrating Sex Toys?
Vibrating toys are the best known, but they are not monotonous for this. Vibrators can offer many extremely pleasant surprises.
There are different types on the market, designed for different forms of stimulation, contexts of use and degrees of intensity of pleasure
Classic Vibrator
Features : It has the shape of an erect phallus and is hard. Usually it offers different rhythms of vibration.
Special Advantages : The mode of use is intuitive and is ideal for taking the first steps in the use of erotic games.
G-Spot Stimulator
Features : It is a phallic-shaped vibrator with an upward curvature. It allows you to reach the most sensitive areas of the vagina.
Special Advantages : Curvature helps stimulate areas that a normal vibrator or dildo cannot reach
Bunny Vibrator
Features : Simultaneously stimulates the inside of the vagina and the clitoris. Originally, it had small "bunny ears" on the short end.
Special Advantages : It does not require much physical effort, it stimulates both areas simultaneously.
Clitoral Stimulator
Features : It is used exclusively on the clitoris. Through pulsations, it generates the sensation of being receiving oral sex
Special Advantages : It focuses on the clitoris and offers very intense sensations.
Are Erotic Games For Women Safe?
Sex toys made by reputable and well-known brands are usually completely safe. When using them, you will need to follow the instructions and take your time.
If it is a question of introducing toys into the body, we recommend that you always use a lubricant. If the sex toy is made of silicone, the lubricant must be water based.
Keep in mind that your genitals are extremely sensitive. You may have an allergic reaction to some materials, even when it comes to high-quality toys. If you experience itching or burning, stop using the sex toy immediately. Products made of glass, metal and medical grade silicone are less prone to cause allergies and infections than those made of plastic.
How Can I Keep Erotic Games For Women Clean?
Most sex toys come into contact with some of the most sensitive areas of your body. Lack of hygiene can lead to infections, so you need to keep them clean and store them in a hygienic place.
We recommend that you always clean them immediately after use. The cleaning technique to be used will depend on the material of the toy.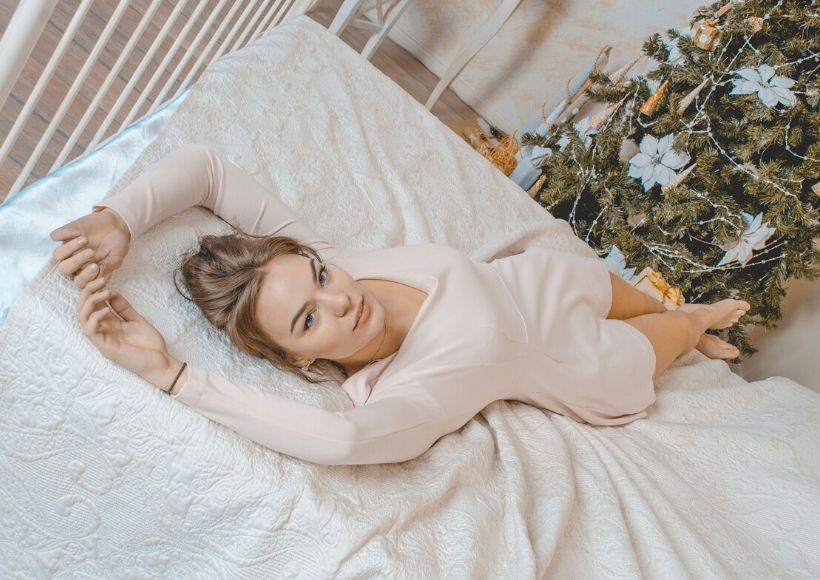 If the sex toy is made of glass, metal or silicone, wash it with soap and water. If it is not waterproof, use a damp cloth to prevent it from getting too wet. We do not recommend washing it in the dishwasher, as residues may remain. If the sex toy isn't vibrating, you can also boil it for a couple of minutes to completely disinfect it.
Can I Use Erotic Games For Women As A Couple?
Of course yes! Using erotic games in the bedroom can give you a lot of pleasure. This is especially useful when sex is becoming monotonous and you want to get out of the usual routine.
Sex toys will allow you to experiment with new positions, increase the intensity of orgasms and explore fantasies of various types.
We know that it can be difficult to propose this novelty, due to the taboos that lie behind erotic games. Some men may feel disoriented, insecure, or they may fear that they are not up to par as sexual partners.
But vibrators don't replace your partner: they simply can add an extra touch to the couple experience and offer both new sensations
Can Erotic Games For Women Be Used In Other Ways?
Some sex toys have features that go beyond sexual pleasure. Vaginal dilators, for example, are used to relax very tense tissues. This is useful for those who have undergone vaginal surgery (for example, trans women) or radiotherapy, or for those suffering from vaginismus.
Vibrators not only stimulate the vagina and clitoris: there are other erogenous zones of your body that you can stimulate with these toys and that can give you a lot of pleasure.
In addition, you can use the electric function of the vibrators to massage other parts of the body, such as the back or neck. The only limit is your imagination.
Purchase Criteria
Sex toys are accessories designed to offer sexual pleasure. There are some for men and women, with or without electrical function, of every shape and material and for many different parts of the body.
We want to help you choose your next sex toy. When choosing one in particular, you will need to consider several purchase criteria:
Type of toy

Material

Electrical function

Context of use

Experience
Type Of Toy
Think about the type of toy you are interested in and which one best suits your needs. Dildos and vibrators are the best choice if you want to dedicate yourself to stimulation of the vagina or clitoris.
If you want to increase sexual pleasure in the long run, vaginal balls are an excellent option. If you're interested in bondage , look for accessories like handcuffs or ropes.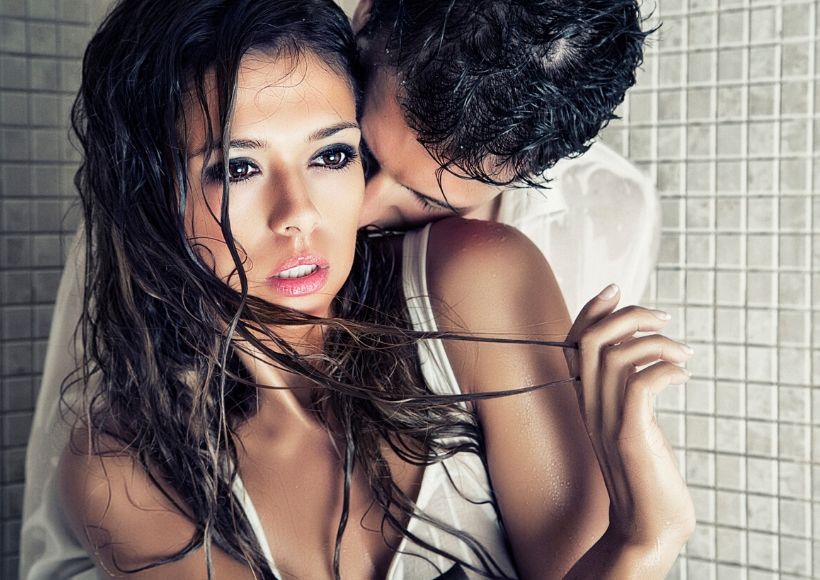 Material
Erotic games for women come into contact with some of the most sensitive parts of your body. You must therefore make sure that the material is safe.
The best models are made of metal, glass or silicone, since these materials are not porous. If you opt for a silicone sex toy, make sure it is medical grade silicone, as it prevents infections.
Electrical Function
Vibrators are probably women's favorite sex toys. This is due to their effectiveness in stimulating erogenous zones. All the sex toys that we have included in our selection are equipped with an electric function. However, there are also excellent products without vibration that can give much pleasure, such as glass dildos.
Context Of Use
When buying a sex toy, consider whether you plan to use it alone or in pairs. If you will only use it, we recommend purchasing one that requires minimal effort, such as "bunny" vibrators.
Clitoral stimulators are also perfect for masturbation, because they simulate the sensation of receiving oral sex from your partner.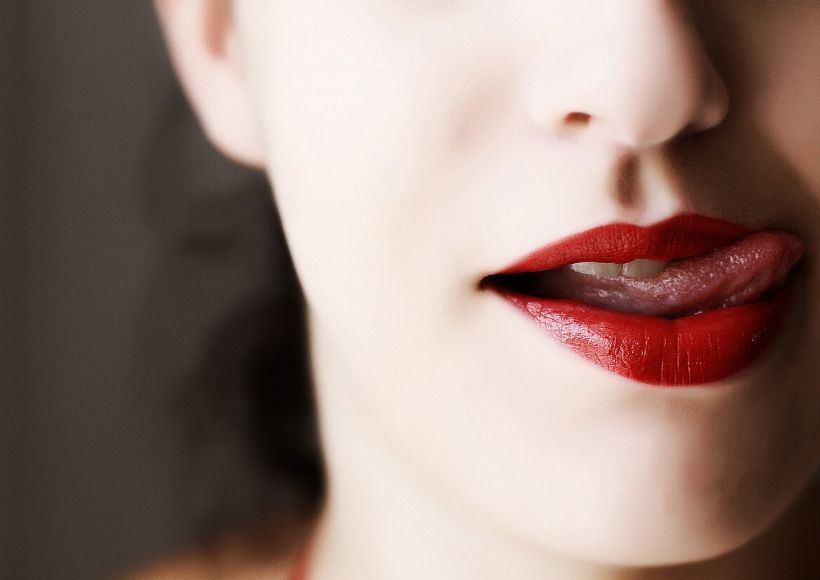 If what you want is a toy to be used in intimacy with your partner or simply to experiment with another person, we recommend products that complement the sexual experience.
All the products in our selection can also be used in pairs. Plus, buying them together can be a very exciting experience.
Experience
If it is the first time that you buy a vibrator, choose a suitable one to take your first steps in the world of sex toys. There are simple, small and moderately priced vibrators, perfect for "beginners".
They can help you familiarize yourself with these products and then move on to more elaborate accessories. In our selection, we have included one of these vibrators from the Durex brand.
Conclusions
Erotic games are extremely useful and versatile. A sex toy can help liven up your sex life and offer you completely new sensations. Using it in pairs can be really pleasant for both and increase the intensity of your orgasms. Regardless of how you plan to use it, it will leave you completely satisfied.
In our selection, we have included different products, suitable for different types of use. We decided to focus on vibrating toys, as they are the perfect products for your first experiences with these fantastic accessories.
Later on, you will be able to experiment with other types of sex toys and new fantasies.
We hope that our article will encourage you to experiment with erotic games,adult sex games, for women and to discover new ways of experiencing pleasure. If you liked the article, share it on social networks. And remember to leave us your opinion in our comments section.
Related Article: Good Strength and Benefits With Isometric Contraction Exercises