Choose a sports garment, whether sweatpants , sports shirts or any other, is a more complicated task than it seems. It should not be done lightly simply because we like the model visually or because it is a cheap garment, although these are also important factors. Sport is a beneficial activity for which we must be well prepared and, as part of this preparation, the equipment and clothing must be appropriate.
In this article, we want to tell you about one of the most important garments in the world of sports. These are women's gym leggings, those that allow us to have comfort, flexibility, and protection when training, and that is very varied in models, sizes, and colors.
Choosing the ideal leggings for our daily training is a task that should be taken seriously, since this choice largely depends on how we will feel and how we will develop in our sports routine. Therefore, we will give you some tips so that you go home with the optimal leggings for you and, in addition, we will show you some of the best models of various brands.
Types Of Leggings
Gym Leggings
Both for lifting weight loss and for cardio sessions, you need leggings that are comfortable and fitness you, without compressing excessively opt for pants designed with anti-sweat technology and maximum elasticity, which will make you feel fresh and supported. Choose a best legging with medium compression and high waist for optimal support in the abdominal area.
Yoga Leggings
When it comes to yoga leggings, the more comfortable the better opt for a wide waistband, perfect for practicing any position, and a light compression that perfectly combines elasticity and softness. And, of course dare with all kinds of colors and patterns!
Running Leggings
If your sport is running, you need leggings that fit like a second skin. Choose a high compression, breathable and moisture wicking legging. Forget high-waisted leggings! You need a waistband that stays in place, but doesn't get in the way.
How To Choose Sports Leggings?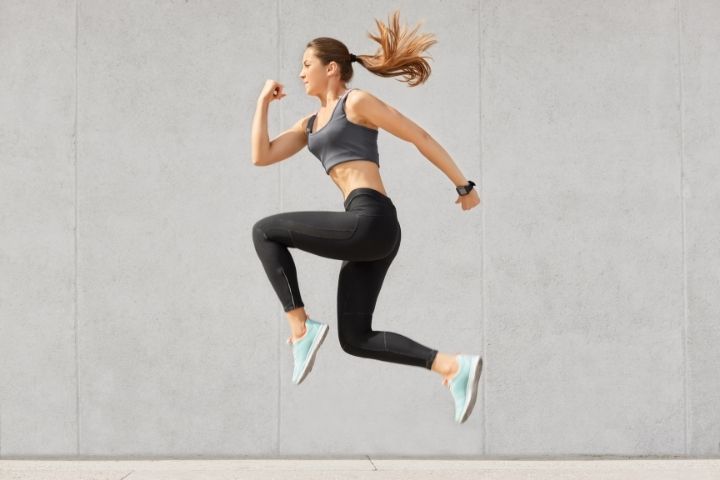 The choice of our ideal leggings should be based on comfort, the quality of the materials and the design that has a lot to do with the seams, the size, the shape and the technologies applied.
But since it is often difficult to understand these types of characteristics, especially if we are starting to venture into the world of fitness, we will give you three valuable tips that you can take as a starting point:
Choose without relying on looks alone. We know that it is important that you feel good, but it is also important that you choose a legging that makes you feel comfortable and free to train, that is why colors and patterns can be second.
Set a starting price and a limit, but make it a real price so that you can get a quality product.
Research fabrics and fabrics. Not all of them offer the same sensation to the touch, nor do they all come with the same technologies.
Some are special to absorb sweat, others to keep you warm and there are also breathable ones, your comfort will depend on that.
The Advantages Of Sports Leggings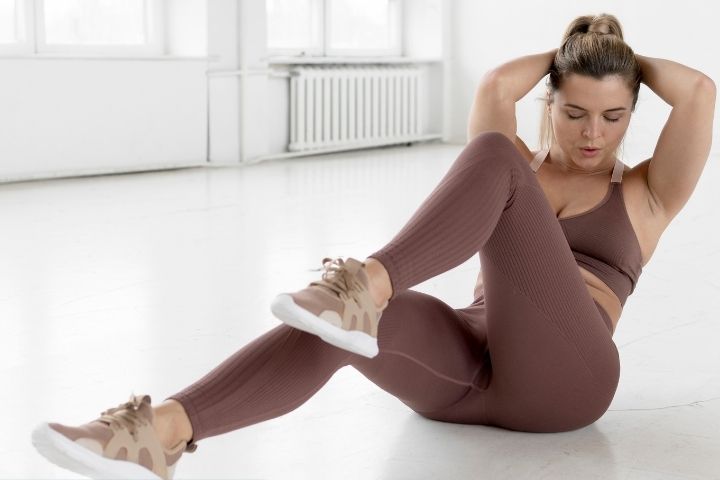 A sports leggings is an essential piece in any athlete's wardrobe. Not only is it another piece of clothing, but it is a very versatile one, one that will serve you for routines such as yoga and aerobics, and also in high-impact routines such as CrossFit, running or cycling. Do you practice any of them? If so, this garment is for you.
Shopping for legging or mesh sports pants could be the ideal choice for training, since they offer you comfort, quality, freedom of movement and other aspects that are extremely important during training, so in short, this is one garment aimed at athletes of all routines in the world of fitness.
Why Buy Branded Sports Leggings?
Getting your ideal leggings will not only make you feel great, but buying one comes with some obvious advantages. So that you know them we will tell you the most important ones:
Comfort: Since it gives you the opportunity to feel the softness of a fabric and have flexible fabrics that allow you to move as you wish.
Versatility: Because although we often think that we need a garment for each sport or training routine, a legging is useful for the vast majority of routines and you only need to buy one garment instead of many.
Good price: This is a basic garment, therefore it is very economical. It is not a specialized or difficult to find item, that is why you will have the opportunity to find the ideal one for you at a cheap price.
The Criteria For Choosing Sports Leggings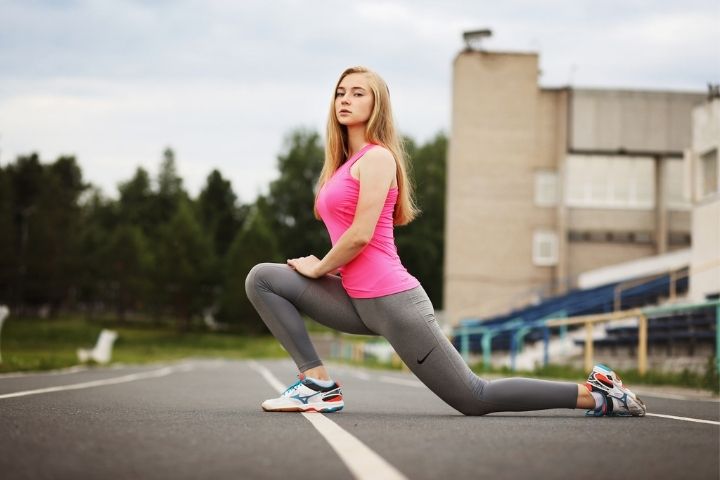 Now that you know everything this sportswear has to offer, it's time to put your priorities in order before choosing your ideal leggings. For this we will tell you what are the basic criteria that you must take into account for the election:
Design: There are different models for every taste, you can find long leggings, extra long or capri pants. Each of them is available according to your personal taste.
Size: That the size you choose is the right one for you, do not buy a legging that is too big or too small. You should be able to feel comfortable and free to move in any direction.
Different : All leggings have different fabrics. Some of them are special to manage sweat, others to keep you warm during cold times and others to ventilate the body, so choose the one that suits you best.
Opinions: This is an important aspect, since based on the opinions and comments of other buyers you will be able to know if the leggings you chose is truly the best.
Brand: The brand is very important, some of them are known and others a little new in the market, but by purchasing one of them, you acquire its quality, guarantee and years of experience.
What Are The Best Brand Leggings For Women?
Under Armor Fly By Legging
The first model on this list are Under Armor leggings , an ideal sports garment for you who train all kinds of sports and who like to vary daily. It is a close-fitting sports mesh, with a high cut to the navel, an elastic waist for support that does not slip and length to the ankles.
This top performance garment is designed in breathable, shiny fabric with the brand's patented moisture and sweat management technology. It features the company logo on the right leg and made of polyester and elastane materials that are flexible and stretch in any direction.
Under Armor Coldgear Armor Legging
But it is not the only legging of the brand that we will show you, we also want to tell you about Coldgear, a sports pants with a tight cut, high waist with a fastening tape that reaches the navel, then that reaches the ankles. Made with a light and elastic fabric that goes with you in all directions, making you feel that freedom of movement you need when training.
It has a double-layer structure called EVO in ColdGear material that, in addition to combining a soft and friendly interior with your skin, is breathable and with a moisture distribution system to keep sweat away from the skin. Another of its characteristics is its antimicrobial technology that prevents the formation of bad odors and its stamped brand logo.
Puma Heathered Legging
Puma can never miss this type of post, and this specific legging is Puma's classic ankle-length leggings that provide maximum comfort in every movement.
Made with a combination of fabrics (cotton, polyacrylic, polyester and elastodiene), it conforms perfectly to the body, favoring the figure and movement when performing any type of physical activity, from yoga and Pilates to running or cycling .
The design with external seams prevents friction discomfort, and its soft interior fabric provides maximum comfort even during intense best exercises. The style is basic but flattering, a dark gray and hot pink is the ideal combination to look and feel perfect.
Adidas Eqt Leggings
Cotton and elastane come together in an ideal garment for your high impact training. These are the Adidas training tights that we present to you now, a garment that has a fitted cut to the body, black color with three stripes of the brand in reflective material located on the left leg and a raised waist with elastic tape for better subjection. It has fabrics that are breathable, flat seams for comfort without chafing, Adidas Climate technology that keeps you cool and wicks sweat and durability that does not warp or deteriorate over time.
Adidas Trefoil Leggings
The next leggings in this list are the Adidas Trefoil, a collection that does not stop surprising us with its attractive models and with great utility. They are leggings made of cotton, elastane and polyester materials that guarantee maximum flexibility and comfort without a comparative point.
The novelty of this garment compared to the others lies in its two Adidas logos printed on the lower themes for an attractive looking, as well as its shiny material so that you will never go unnoticed. Added to that, it has breathability and sweat management comfort, an elastic waist band with oversized rubber and a 71 cm inseam from the crotch.
Nike Legend 2.0 TI Poly Pant
And since this list would not be complete without a Nike brand garment, we present you the Nike Poly 2.0 tights for women , leggings that are very comfortable, come with multidirectional flexible fabric and also with strategic seams that give you that freedom of movement that you search during your gym workouts and on the pitch.
They are compression mesh with external seams that do not irritate the skin or cause chafing, they have a high waist with an elastic band for optimal support and a hidden pocket so you can carry your music player or your keys during training. They also have three different sizes from the crotch that are long, extra long and medium, adaptable to all sizes.
Also Read : 10 Tips And Tricks To Have Perfect And Super Sexy Legs