Capsule closets have become all the rage in recent years — and for good reason! Even if you're not aiming for a capsule closet, though, winter wardrobes demand a lot of the same qualities considering just how mulky they can become with each sweater taking up a 3 clothing block no matter how you try to store it. With that in mind, these versatile and easy to incorporate pieces will have you completely covered for the season (in more ways than one!)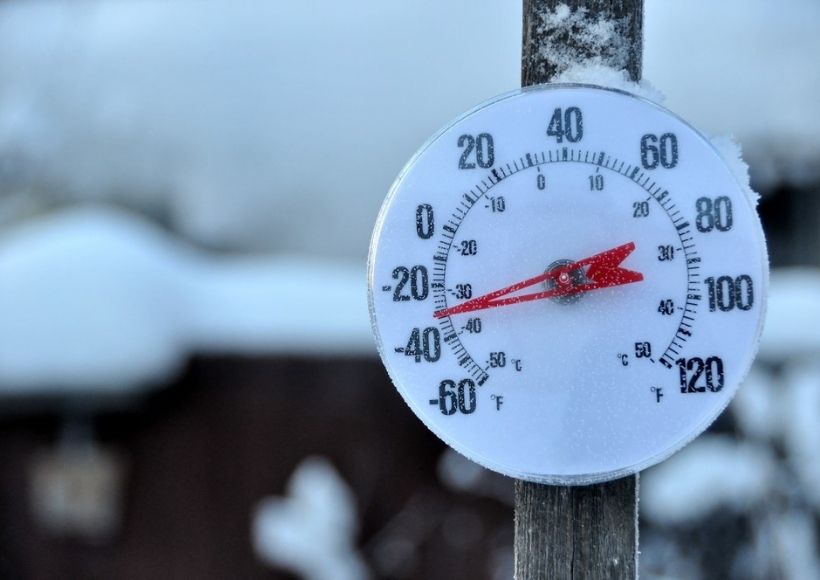 The Best Possible Base Layer
You can't make a good outfit in the colder months without the right undergarments or fun cozy socks for your wardrobe. This base layer will work by wicking away sweat from the skin and keeping you dry, so make sure the pieces that make it up fit well!
Undershirts: Tank top, t-shirt and long sleeve styles of undershirts all exist and should absolutely be embraced no matter who you are or what your outfit! These don't have to be any specific or special to work their magic — which makes them an easy and affordable way to keep yourself warm, too!
Leggings: Leggings have become extremely popular as a pant option — but it's also become popular practice to double or triple layer them over the winter. Instead of going through the trouble and putting in the time only to have them bunch and twist unflatteringly amongst themselves, consider using (a single pair of) leggings under your other styles of pants and even investing in a pair of fur or fleece lined leggings which you can also keep on under a pair of pants or probably even wear alone!
Socks: We lose a lot of our body heat through our feet — but if your socks are wet thanks to the rain, snow or the overly thick fluffy socks you're using to combat the cold making your feet sweat, you're practically kicking the warmth away when you need it most. Invest in a laundry cycle's worth of comfy cute socks appropriate for work and weekends alike, and always consider carrying an extra pair with you in case your feet do feel damp half-way through the day.
A Versatile Knit Sweater
Come the colder months, a nice knit sweater will take you a long way! From a chilly morning making coffee in your pajama pants and sweater to Christmas dinner with your partner's family in a nice skirt or slacks and your sweater with a sparkly accessory, a nice fitting knit sweater in a subdued color can be extremely versatile and should be an extremely sought-after staple!
An Ensemble Amplifying Hat
Whether you're a hat person or not (we know that a lot of people aren't!) this is essential — for the falling rain and snow or for a falling outfit that needs a lift. Luckily, the style options are endless when it comes to hats. From an all-around-adored wide brim black wool hat to a slouchy and skatery knit beanie in steel gray, you should be able to find something suiting!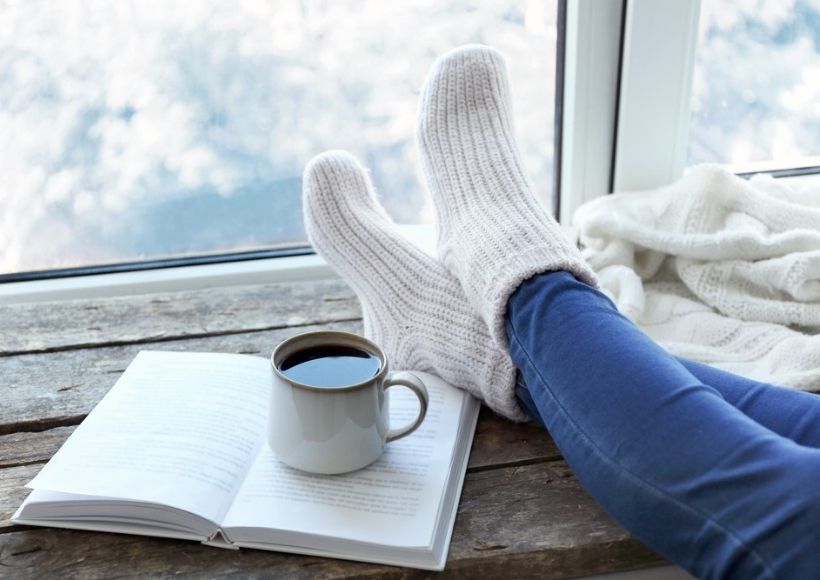 Extra-Cute Accessory Socks
Knits, layers and special designs are all meant for the colder months! They should be embraced in your outfits and one of the easiest and most affordable ways to do this is through your socks. And while quality winter socks are a part of your base layer, choosing holiday socks with seasonal designs, knee highs to poke over your boots or chunkier knit socks, is a great way to make them the focal point of your outfit and to really bring it to life.
A Timeless Turtleneck
A rib knit turtleneck in a subdued shade is a classic and timeless piece that can be paired with almost anything in your closet to create sleek and seasonal versions of the outfits you're used to wearing.
An Unrivaled Outer Layer
Good outerwear will make any outfit easier, so consider:
A real winter coat that keeps you warm, whether that be a snowboarding style coat, a parka or a puffer. This is essential for commutes and outdoor time, so make sure you have one good thick coat you can depend on, and make sure to get it in a color and length that will compliment your real winter footwear as you'll probably always be wearing them together!
A nice winter coat that offers you as much style as it does warmth is also important — especially if you're a professional or someone who's out and about a lot. A real winter coat will often feel bulky and unnecessary in these roles and in a lot of environments, but a nice jacket in a peacoat, leather or cropped style will work almost everywhere!
A windshell jacket, because studies by Recreational Equipment Co-Op show that in any conditions (but especially windy conditions), windshells worn over any article of clothing can add significant protection and warmth!
A pair of boots, whether it be to keep up with the weather or to stay current with the trends, will be essential. The only thing to keep in mind besides what you want is to make sure you get a size larger than your regular shoe size to accommodate thicker socks or boot liners when you're buying your real winter boots for outdoor activity and commuting.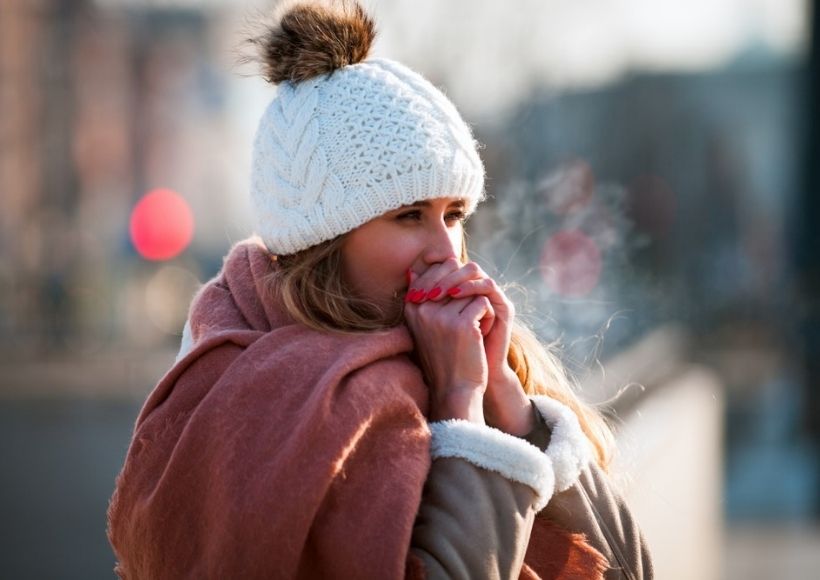 Using Your Outfit Staples Strategically
No matter what staple pieces hold your winter wardrobe together, never forget to use them wisely!
Being able to add and shed layers as needed will be the true key to staying comfortably warm no matter what seasonal celebrations or activities you attend. With that in mind, using outfit staples in your layers that offer the versatility and benefits seen above will only serve to help!
Also Read : How To Wear Jordans: 5 Effective Style Tips