Whether it's a party or attending a family wedding, when it comes to makeup, false eyelashes are the best beauty accessory that can glam up your overall look.
These add an extra splash of class to your eye makeup and can amplify the overall look.
However, if you are a neophyte in the glam world, mistakes are likely to happen while applying lashes.
Here are 5 common mistakes to avoid:
Applying too much glue
People often make the mistake of putting too much glue on eyelashes just to ensure they remain in place.
However, this is wrong.
The saying," Less is More" goes well here. If you apply excess glue, it will be more difficult to keep the lashes intact and they will continue to slide until dry.
Moreover, excessive glue can be visible and may spoil the look.
For effective results, use a brush to put a small dab of glue on lashes and wait a few seconds so that it sticks properly.
Leaving a gap between natural and false eyelashes
Oftentimes, people leave a gap between the natural and the false lashes while fixing the eyelashes.
This mistake is very common when you are in a rush or have less time to get ready.
However, it can make your overall eyes look unnatural and weird.
Apply falsies near or on top of your natural eyelashes, press them gently, and put a heavy mascara to correct any such flaws.
Closing your eyes when applying
Do you often close your eyes while putting on eyelash extensions?
If yes, this can leave your eyelashes angled and positioned down.
To make sure your lashes look beautiful and subtle, all you have to do is
Lift up your chin
Put some glue on the fake lashes
Apply lashes with your eyes open and looking down
Pro tip: Place a mirror vertically under your chin and look down, your eye will stretch, almost like you're closing your eyes, but you'll be able to see precisely where to place the lash. Or the best option, get it done from a professional.
Not customizing your eyelashes
One of the biggest mistakes people commit when wearing fake eyelashes is not customizing it as per the shape and size of the eyes.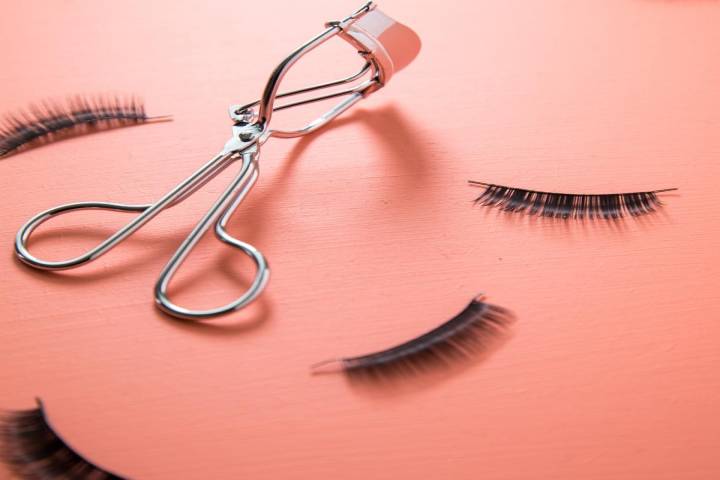 Wearing extra-large falsies can get out from the corners, appear to be fluttering, and can even be uncomfortable to wear.
Measure your fake lashes according to the size of your eyes.
For instance, if the falsies are longer than the natural lashes, place them along your upper lid, and snip the extra.
Using fingers to set your eyelashes
People often use their fingers to adjust or move their fake eyelashes.
However, this way you may end up doing more harm than good.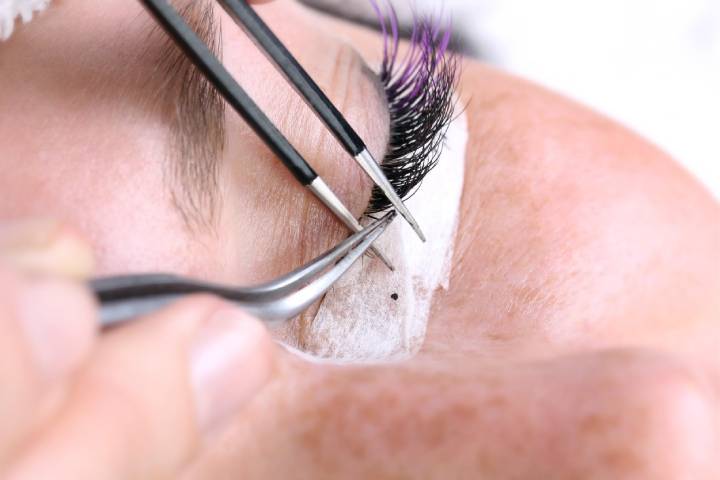 Use eyelash tweezers to place the falsies on your lash line correctly.
This will prevent the glue from spreading all over your eyes and will also restrict you from spoiling your eye make up.
In the end…
False lashes are gaining more and more popularity with each passing year,
And there's certainly no science to apply them.
However, with little practice and by avoiding these mistakes you can eventually perfect that art and can consider yourself a #FalsieQueen!
Do let us know what you think of these tips in the comments section below.