Nowadays, Long hairstyles for men are a true style icon. However, this is a trend not accepted by all men equally, given that some of them continue to believe that there are no such options on the market. That's why we decided to present you a compilation of mens long hairstyles, complete and versatile and able to make you find the inspiration you needed. Long hair is not an exclusive female prerogative, remember that!
Long hairstyles for men can be difficult to comb, cut or remove for some times. But if you're bold enough to wear long hair properly, here are some great mens hairstyles to kill the fashion world. Men who have long hair can opt for style such as a mens bun, low cut, mens braid and many more. Sometimes people think that longer hair takes longer to prepare perfectly, but if you want to try some simple but great styles, that won't take long from your busy schedule. Therefore, do not waste your time thinking. Just choose the most favorite for you and rock the world
The Best Hairstyles For Long Hair
We show you best long hairstyles for men and give you advice on how to choose the perfect look
Long Messy Wavy Hairstyles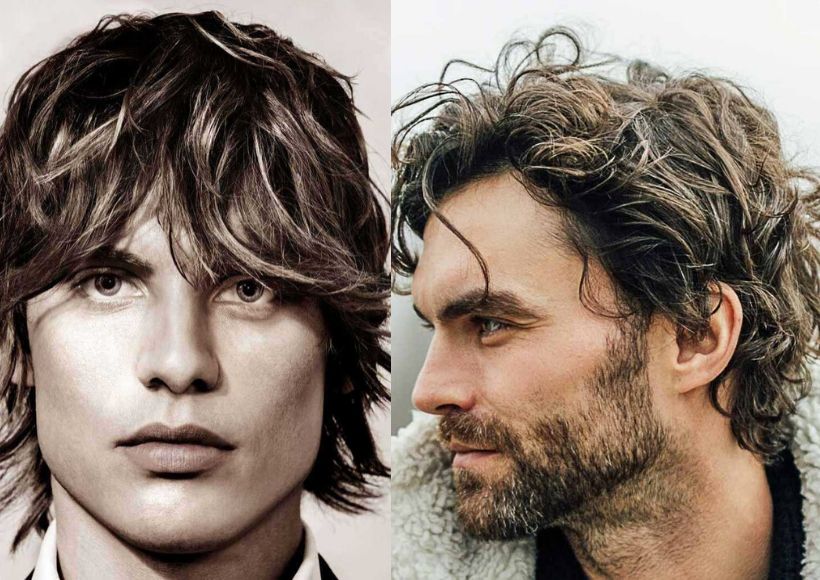 This long hairstyle has been mainly influenced since the nineties. It is a classic hairstyle with a medium length of hair that covers the back and side. Long and abundant hair will be on top. It will give you a defining wave and a messy texture. This long hairstyle will make you look wild and daring. To maintain the proper appearance you can use any soft ointment
Ponytail Hairstyles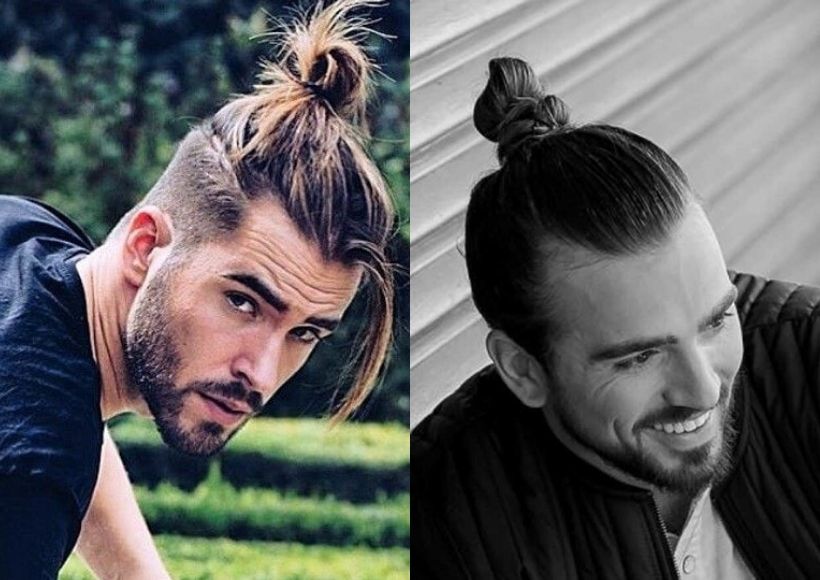 To show off a complete look, the high ponytail is perfect. However, not all men will agree with our opinion. The truth is that the high ponytail is a style generally associated with the female world. Check out this roundup of high ponytails on men and you will change your mind.
Curly Hairstyles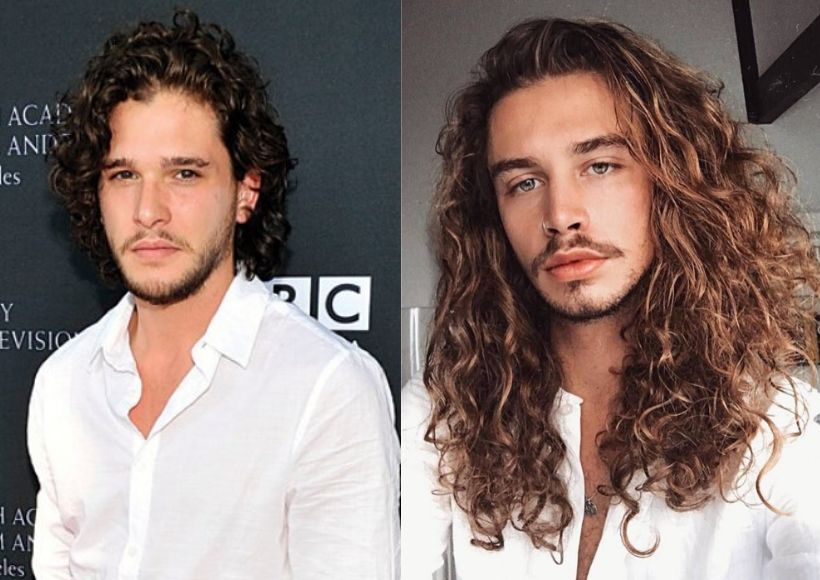 Mens long hairstyles for  curly hair are many, but we believe that the ideal is to bring your beautiful curls without picking them up. It's okay to experiment with some long hairstyles for men in particular, but long curly hair has a decidedly unique and inimitable charm.
Bun Hairstyles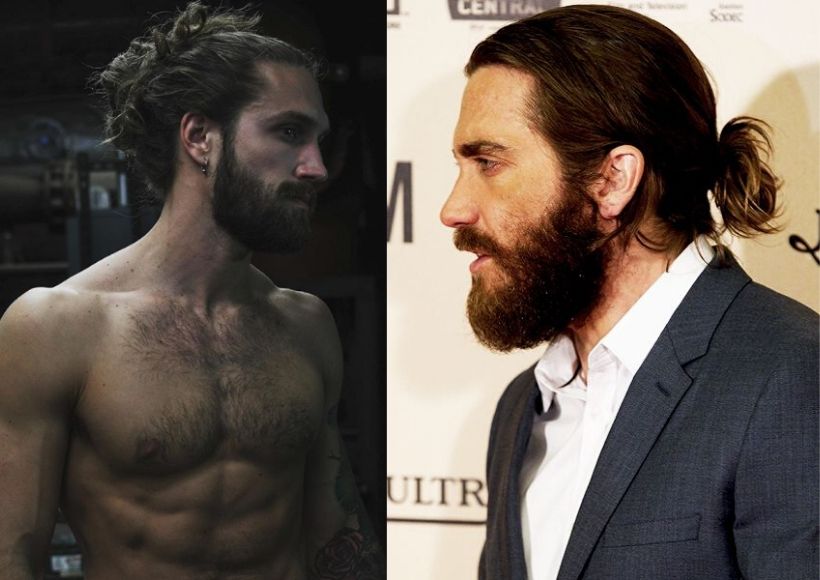 A classic of long hairstyles for men, the bun gives a relaxed and sexy look to all manes for men. In addition to being practical to keep the face clear, the mens bun coupled with a beautiful, well-trimmed beard is the perfect equation for an ultra-stylish look.
Braid With Pigtail Hairstyles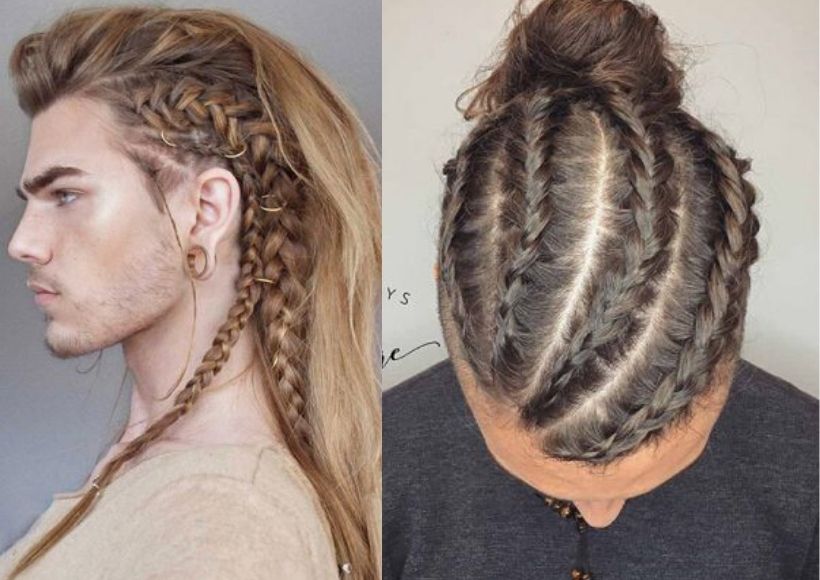 Mens braids are very versatile and the options are practically limitless. However, not everyone likes to adopt such a style. If you are a bold and daring man, you will certainly like this hairstyle that includes braids!
A man with a braid definitely stands out in the crowd! It is true that the pigtail on men is fashionable today, but a truly unique personality can be so in many different ways. That's why we recommend you take a look at this mens braid combined with a pigtail. We hope it will inspire you as it did with us!
Hair Wavy Up To The Shoulders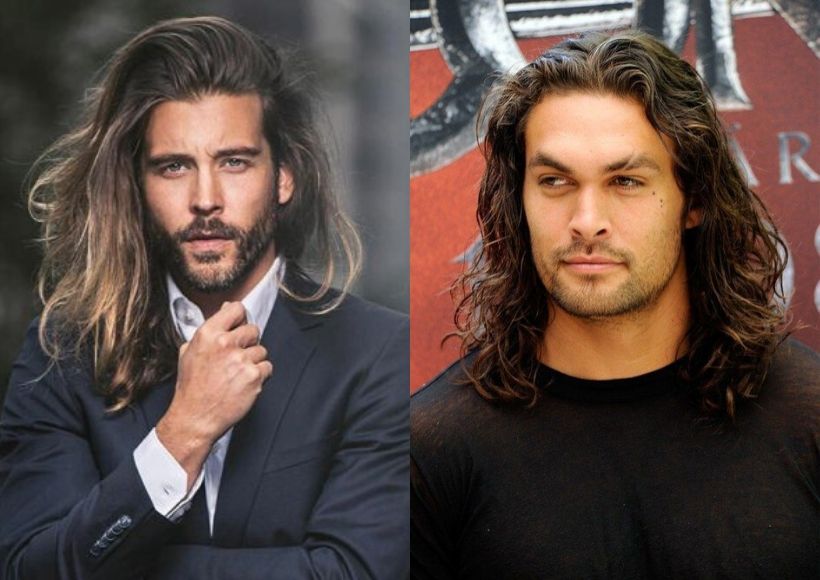 Those with shoulder-length hair will probably be bored to see themselves in the mirror or to endure the usual looks that always end up going in front of the eyes. That's why we recommend you try this hairstyle: a pinch of special product will keep your hair in the position you want, making your look wonderfully disheveled and jaunty.
Rasta Hairstyles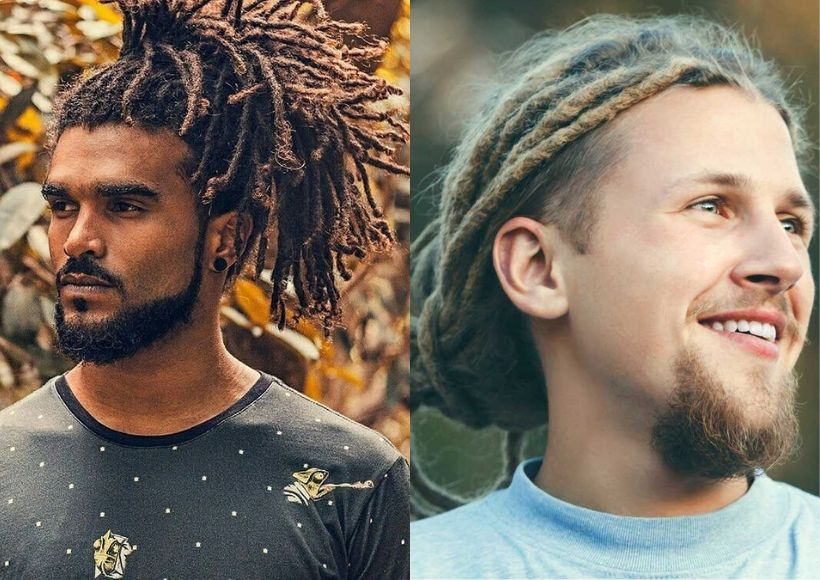 Rastas aren't exactly braids, but that doesn't make them inferior in style. Obviously it takes a little courage to try this style. If you feel adventurous enough, here is something to try at least once in your life!
The Low Bun Hairstyles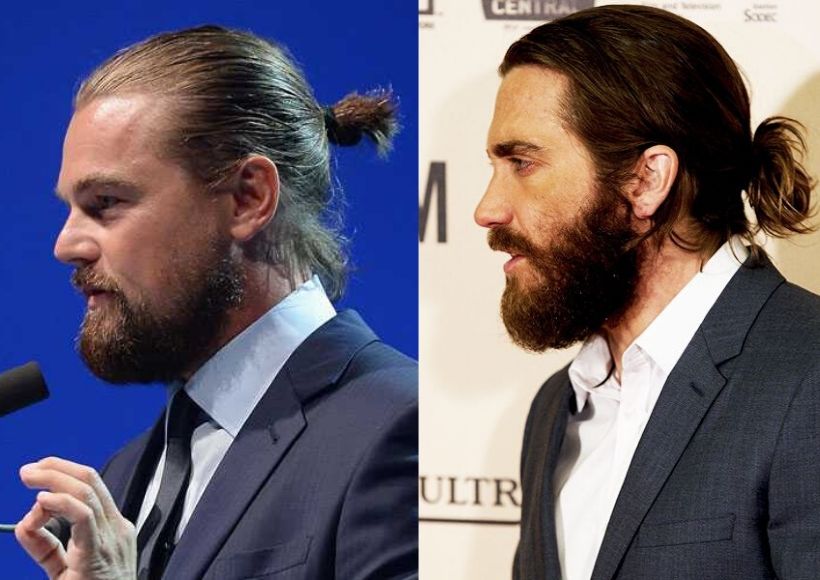 The perfect hairstyle for the refined gentleman, the low bun is worn with the hair back and not too tight, with a wick sticking out and a long, well-trimmed beard. On curly or straight hair, the charm works clearly.
Long Hairstyle For Men With Thick Hair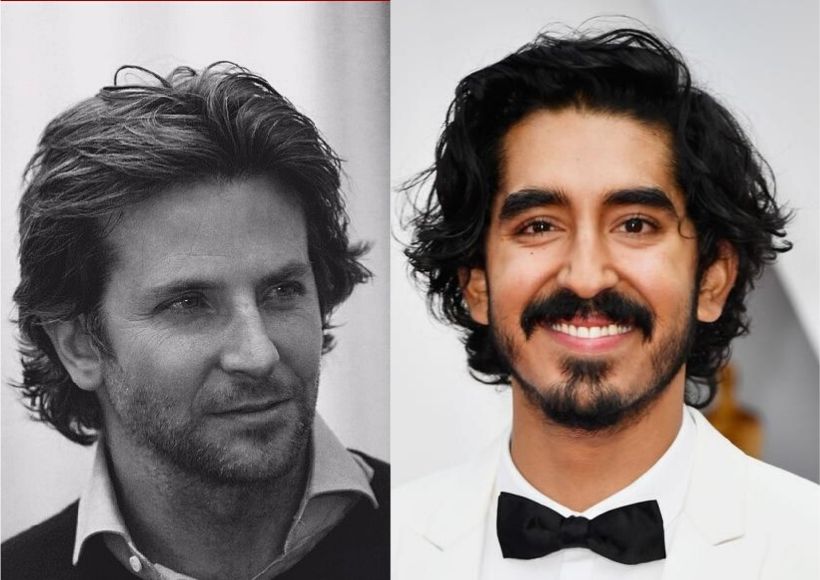 If you are aging gracefully and totally bored with your usual look, then you should try this. It will give you an impressive look to get the attention of the crowd. The length of the hair will be up to the neck. But all hair in particular will be short. You can make a lateral separation for the complete look. This look will work well for men with thick hair.
Long Hair With Flipped End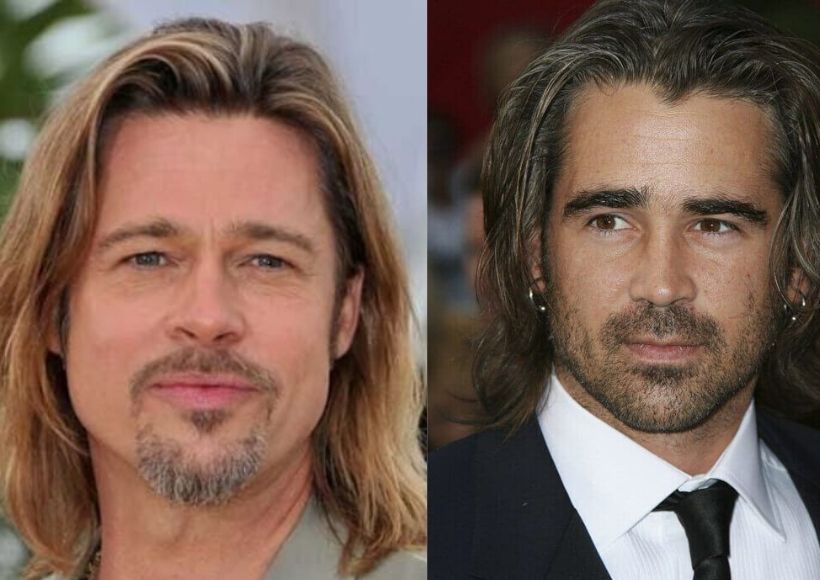 If you want to get a new image for events such as the prom night party or the gathering of friends, you can opt for this particular hairstyle. The main part you should remember about this hairstyle is that you must keep your hair tidy and tender. If you want to keep your hair loose, it is completely acceptable. But you must have to use a hair spray to adjust flight paths. In this style, your hair will automatically separate from the middle side.
Long Hairstyles For Men With Beards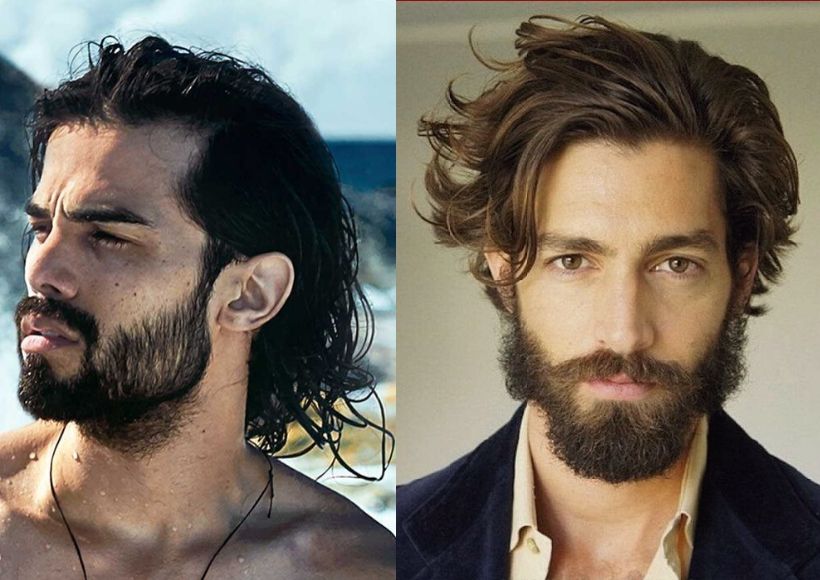 This particular hairstyle is perfect for men with an oval face. Men who have longer medium hair can try this look for a change. The hair will be longer to the top of the neck. But most of the hair will be on the top of the head. You can try to sweep it slightly to the side. Some wavy and longer front fringes will be flown in the forehead. Good amount of mustache and beard will match well with this look perfectly.
Long Blond Hairstyles For Boys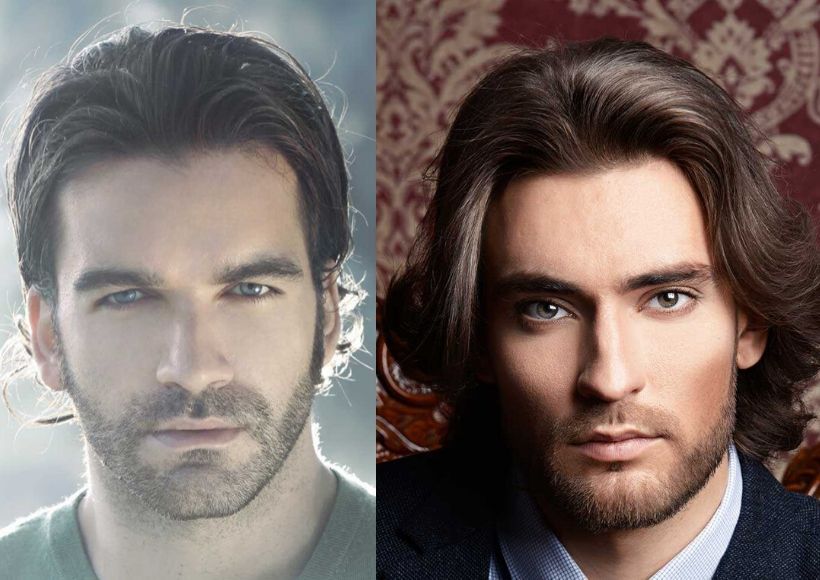 In this hairstyle you will get an elegant but formal look. The length of the hair will be up to the neck. If you can color your hair with the blonde color, then it will add an extra point in your fashion sense. To get a clean and tidy appearance, you can use any ointment to place it correctly and you can sweep it with a comb. An average amount of beard and mustache will create a great combination with him. Try to wear a geek glass for the final look.
How To Take Care Of Long Man Hair
The most useful tool for long hair is your fingers. We strongly recommend that you use your fingers for most of your hairstyles and leave the comb and hairbrush aside. You will still be useful to have a brush or a comb just in case. Preferably, opt for a wooden comb or brush.
How To Brush Your Hair With Your Fingers?
First, start brushing the tips while holding the rest of the hair in your other hand to avoid pulling on the scalp and hair roots.Also, you don't need to wash your hair every day. Treat your hair with natural products and always use a conditioner. The coconut oil based hair mask is a fabulous nutrient source for the hair. We also recommend castor oil .
Also Read : Best Short Haircuts | Best Short Hair styles For Mens 2020