Most girls are typically nervous and excited as they think about and plan for the perfect prom outfit as prom night approaches. Prom dresses are quite essential in the life of most teenagers since this is the moment when they want to look glamorous and nothing less than perfect. When it comes to finding the ultimate prom outfit, girls are known to go above and beyond to acquire the most beautiful look. Many girls would rather head to the nearest mall in search of the perfect prom gown. It is necessary to plan ahead of time in order to achieve the greatest potential appearance.
You might have an hourglass form, a straight body, a pear-shaped body, or you might be on the heavier side, girls. Recognize your body type and look for prom dresses patterns that complement it. What is appealing on posters may not be appropriate for you. The color of your prom dress is also important, and you should choose one that complements your skin tone.
This will help to enhance your appearance and draw attention to your best characteristics. There are far too many prom dress patterns to list, but I'll give you a rundown of the basics so you can figure out which style best suits your preferences. If you've always been affected by fairytale romances and dreamed of being a princess, go for a prom dress that's fashioned to look like a ball gown. If you're not afraid to show off your curves, a knee-length dress with a tight bodice will fit you perfectly and show off your figure. A fluffed-up skirt may make you look naughty and sexy, and it's a great option for those of you who want to channel your inner ballerina.
Always remember to accessorize your prom dress with the appropriate earrings, necklaces, bracelets, and fur capes to match your chosen style. The prom gown patterns must also be coordinated with the hairstyle you have selected. Beads, rhinestones, and exotic jewels can be added to prom dress patterns to add to the elegance of the night. Make the outfit more stylish by wearing a tiara.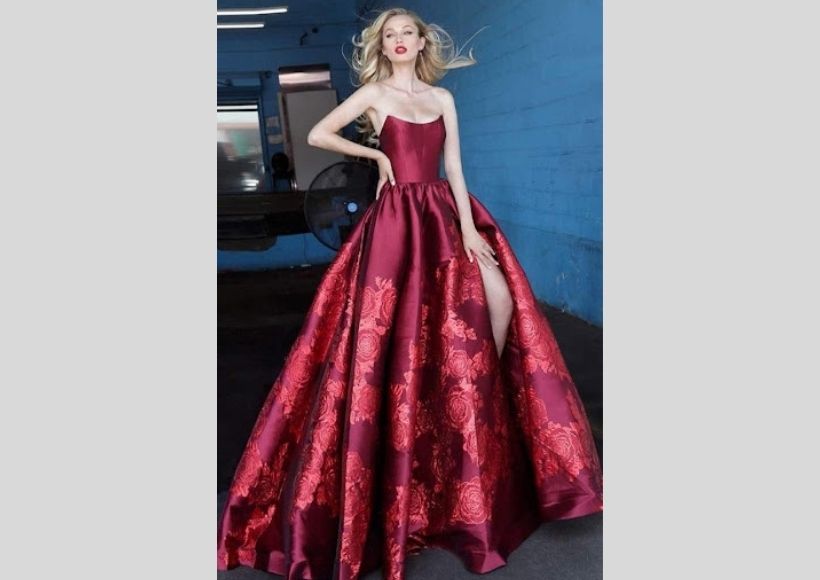 When making your own prom dress, you must consider a number of aspects. Before you design your own prom gown, consider factors such as the material used and the time it takes to create it. You also have the advantage of wearing an outfit that is unique and fitted to your personality and taste when you design your own prom gown. Some creative minds would like to make their own prom dress in order to produce a magnificent outfit that cannot be purchased off the shelf.
When looking for a prom dress that fits your personality and other criteria, you may be perplexed. Prom dresses come in a variety of styles, lengths, necklines, and sleeves. When trying to communicate your thoughts to the salesman at the store, or even when browsing online for a dress that matches your style, you are likely to become overwhelmed. Here's a quick rundown of the terms used to describe distinct styles and patterns that you'll find useful while choosing a prom gown: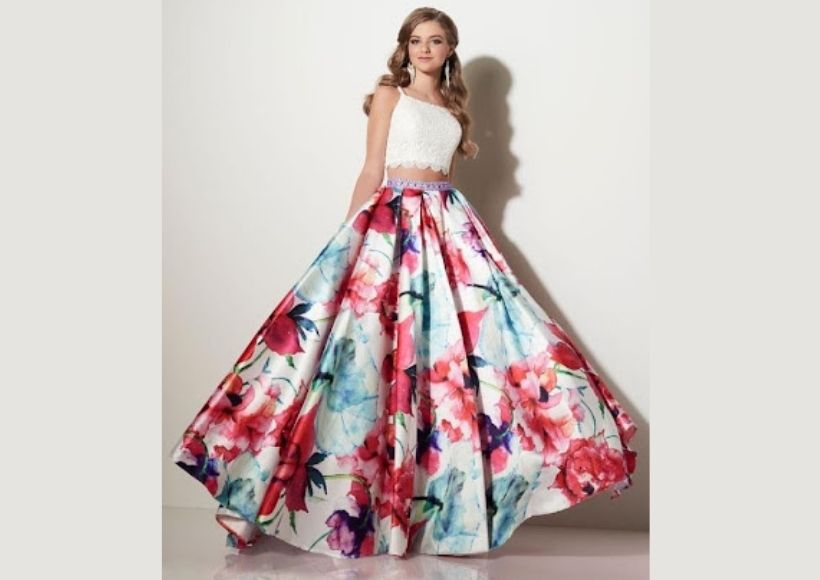 Ballroom Gowns And A-Line Prom Dresses
An A-line prom dress, often known as a princess dress, flares up to the hemline before narrowing down near to the waist and fitting the entire body. A ballroom gown is created with a long skirt that billows from the waist and reaches the ankles or mid-calf. A top with a fitting waist could be included, or the top could be corset-style.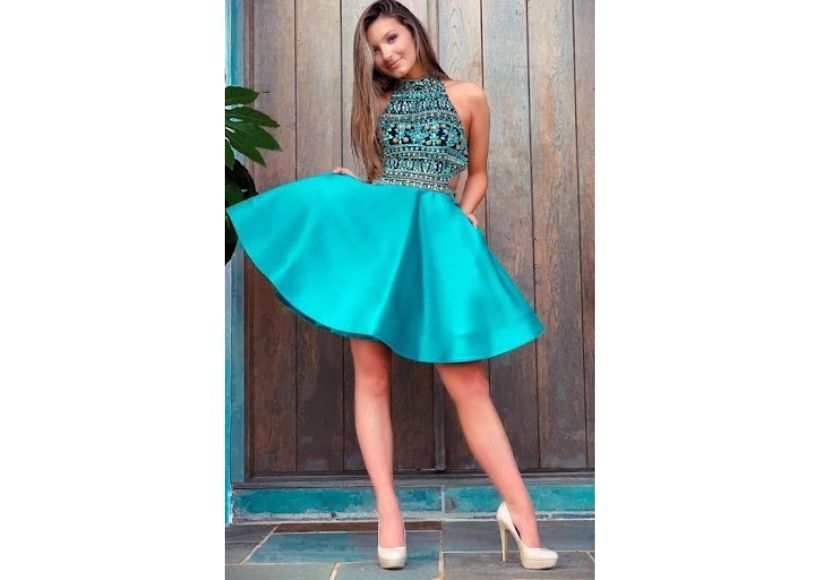 Chiffon Prom Dresses In A High-Low Hemline And Lace-Covered Gowns
High-low dresses are long in some places and short in others as they meander down to the hemline. Consider a sheath prom dress that clings to your body if you want to wear a dress that flawlessly shows your physique. The upper layer of a lace-covered dress is usually satin or a comparable material under the lace. The beautiful nightgowns worn by Roman or Greek women are reminiscent of chiffon dresses. This long dress falls from the hips to the ankles and flatters almost every form.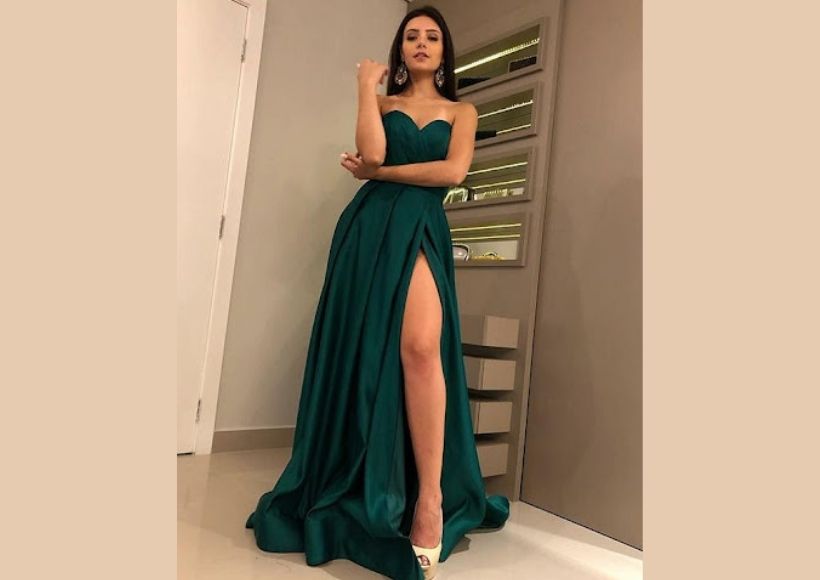 Gowns With One Shoulder, Baby Dolls, And Sleeveless Options
As the name implies, one-shoulder dress has only one strap and the other does not have a sleeve. These gowns are typically long and beautiful. For formal occasions, you can also get completely strapless prom dresses or gowns. You can wear it with or without a wrap or jacket. A baby doll outfit is usually extremely short and adorable. It has a high waistline in the midsection, which is fitted at the top but flows out at the bottom. To achieve the intended effect, the baby doll outfit usually comes with a belt or a ribbon knotted around the midriff.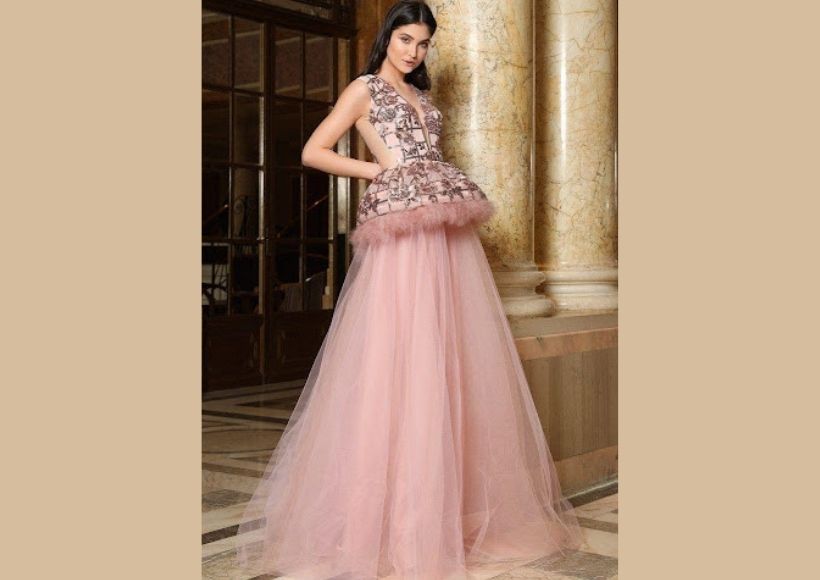 Prom Dresses with Halter, Golden Glamour, and Modesty
A halter prom dress resembles a halter top with the sleeves cuffed and the rest falling to your knees. Its length is usually just below the knees, giving it the appearance of a high-low dress around the hemline. The golden glamour ensemble is often shining gold that resembles "Hollywood" apparel. In its simple form, a modest prom dress looks gorgeous and modest, yet provides a touch of refinement and classiness to the wearer.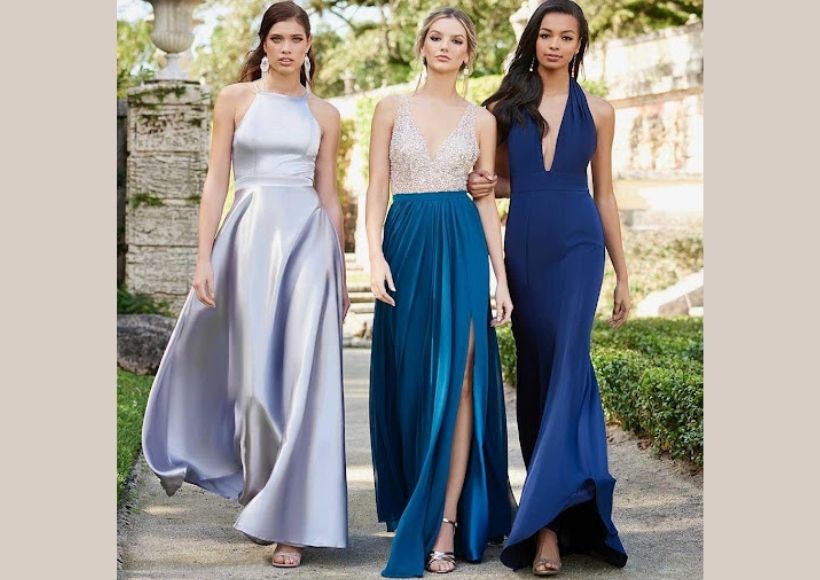 Sleeves In Various Styles
Cup sleeves are only long enough to cover the upper arm and shoulder. Juliet sleeves are puffy on the shoulder and taper down to the wrist due to their design. Many people begin below the shoulders to produce the appearance of 'hang off' shoulders. Spaghetti straps are thin straps without sleeves.
Though planning for prom might be stressful, dressing up for the event is the most enjoyable aspect! Every girl's ambition is to find the right prom dresses, shoes, and accessories to complete her look for a joyful night of dancing. Being a little creative with your makeup is the simplest and most enjoyable way to stand out. For prom hair and makeup ideas, you don't need to go to a makeup artist or stylist. Instead, with some basic know-how and some innovative makeup tips for teenagers, you can attain that flawless look. You must consider your personality, dress style, and hair style while choosing prom makeup ideas.
Also Read : Traditional Indian Designer Dresses For Women Fashion In 2020