Type of skirt, each woman is unique and has her own style. the materials and styles of trend skirts and that you can wear in your day to day and in special events that garment so popular among women that we can see it in different shapes and in all kinds of fabrics.It is a versatile garment and ideal for all kinds of occasions from going to the beach or to a more formal event.
The women's skirt has made a hole in our closets and can be combined in thousands of ways . With shirts, with blouses, with jerseys, with sweatshirts or blazers and with everything you can think of. And, although it does not have a certain shape, the female skirt can be classified by its length or by its style .There are different types of skirts and today we will discover them.
Mini skirt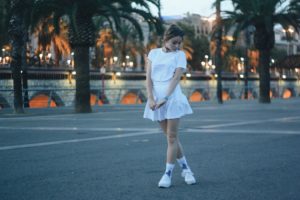 All skirt above the knee . It is the shortest woman's skirt, except for the micro-skirt, of course. Avoid fabrics with a lot of lycra and ideal for use with pantyhose. Especially for tall and thin women , and with turned legs, who are, if possible, between 18 and 35 years old.
Midi skirt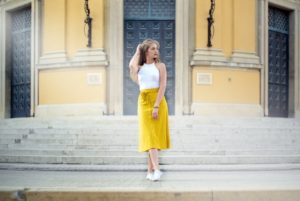 Midi skirt with a specific length, specifically below the knees; It was proposed by Coco Chanel creating a radical change in the concept of women's skirt. this women's skirt is suitable for all of us, regardless of our age.The specific length of midi skirts are made by very feminine garments and always in. If you give it a chance for sure, one of our casual skirts will favor you.
Tube or Pencil Skirt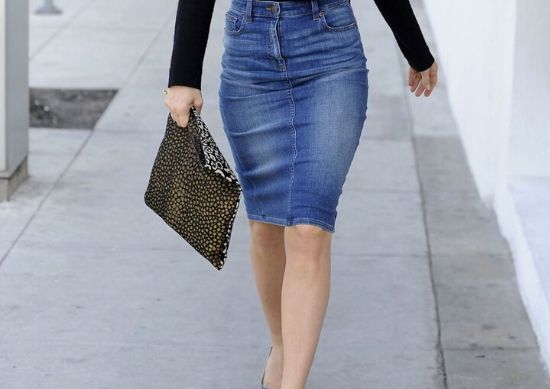 It is the sexy version of the straight-cut women's skirt. Being much more fitted and close to the body, it marks more the curves . It has an executive and formal air, so it gives you a very sophisticated and elegant style, and you can use it for any event in which you will look fixed without much effort. The ideal length is to the knee , because if it is longer it will not allow you to walk fluently. If you decide to use it, dress it in thick materials and with shoes that visually lengthen your legs. Also, you can combine it with booties for more modern look
Transparencies Skirt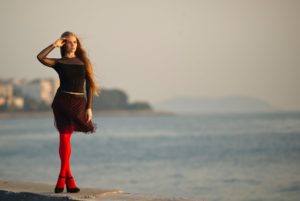 This type of women's skirt can be very difficult for many to combine, but the important thing is to maintain the balance between the sophisticated and the sexy , without falling into the vulgar, and show more than is due. If you wear a long skirt with transparencies, it is best to stylize it with pointed shoes that will attract the view vertically, making you look thinner.
Opening Skirt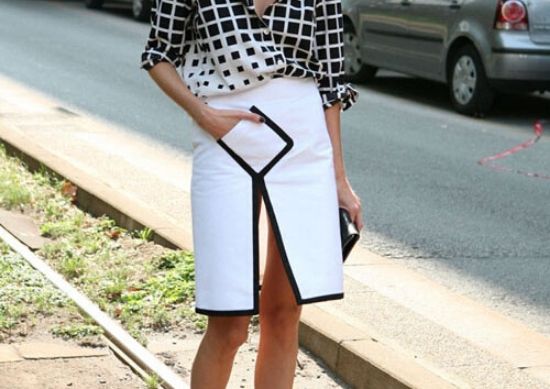 Ideal for a sexy and sophisticated look, this women's skirt can become an all-in-one if you know how to combine it . The important thing about this garment is to avoid teaching too much at the top, since you can not wear 'cleavage' in the blouse and slit in the skirt. The set would look too ornate.
Long Skirt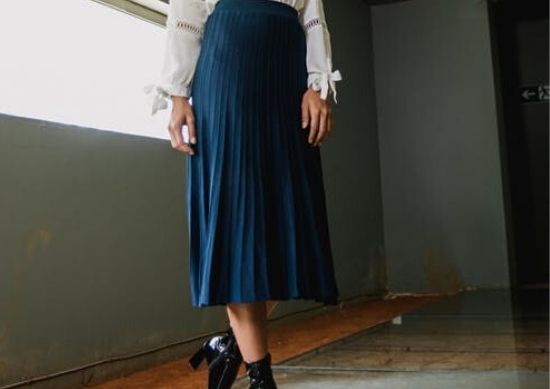 That skirt that reaches the feet or longer . It is the most generous women's skirt and, therefore, ideal for tall women of any age. It can be worn on patterned fabrics. Perfect for 'hippie-chic' outfits. And you, which one do you feel most identified with? If you want to know the clothes that best suit you according to your figure in this post we explain how to know your measurements
Balloon Skirt
The cut of this woman's skirt is detached from the waist with a very wide extension and is collected in a short skirt, giving it balloon volume. It is ideal for women with few curves, children and teenagers. Very used in short party outfits for quinceañeras.