Simple, quick, and also really stylish: We'll show you four great hairstyles that keep your hair firmly under control during training and which you can also easily imitate.
Perseverance and discipline are the order of the day in sport – and do you expect the same from your hairstyle?
We'll tell you how you can tame your manure during training and how your hair can survive even the most strenuous workout – and still stay in shape.
All you need for the perfect hold during training are tightly fitting elastic bands made of silicone, a couple of hair clips, and some hairspray.
Ponytail
The classic among sports hairstyles is the ponytail: it is very popular with athletes with all hair lengths and can be coiffed in no time.
For this hairstyle, you have to comb your hair back and tie it with a hair tie. However, you can vary the height of the braid and adjust it according to your preference and the type of sport: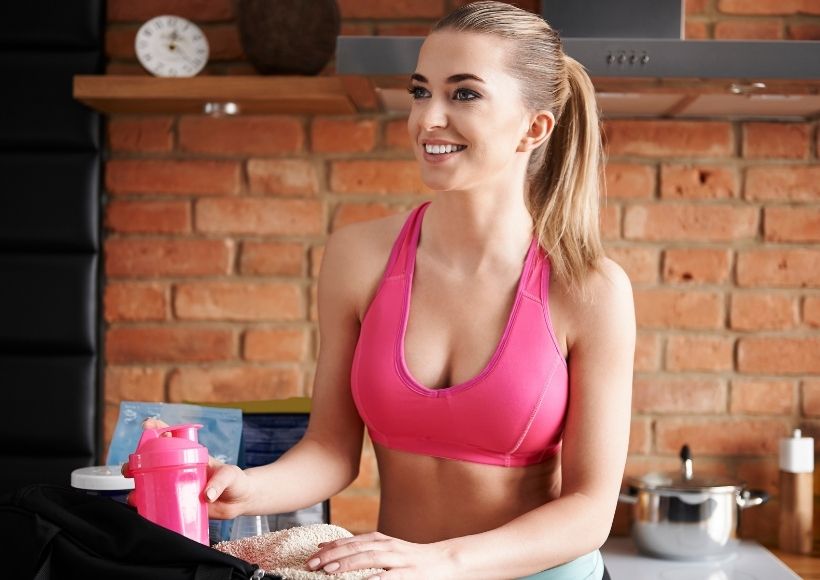 A ponytail that sits low on the nape of the neck is very comfortable for many when walking because the hair doesn't swing with every movement.
For fast sports such as football, basketball, or handball, a very high braid is more practical, as the neck is free and you don't sweat so quickly.
So that the hair does not slip out of the ponytail and sit tight even during dynamic movements, you should use silicone hair ties.
They prevent individual hairs or even entire strands from loosening and falling on your face during exercise. In addition, rubber-coated hairbands offer an all-around secure hold and a clear view.
Do you want more volume for your ponytail? The pony puffin knew from the VOX show "Die Höhle der Löwen" is particularly suitable for thin hair. It shapes the ponytail and makes it look thicker and more voluminous.
The ponytail can also be pepped up with small changes – this requires a little practice and a sure instinct.
To be absolutely sure that you don't have to brush any hairs off your face while exercising, you can braid the bangs and top hair and then tie them together in a braid.
The chic result can also be seen outside of the gym!
Bun
The hallmark of ballet dancers? Clearly: the hair shaped into a bun.
What looks very strict is extremely practical for the dancers: This way, hair does not fall on their faces and restrict their movements.
But this hairstyle is not only a great option for athletes who keep fit with gymnastics or dance sports.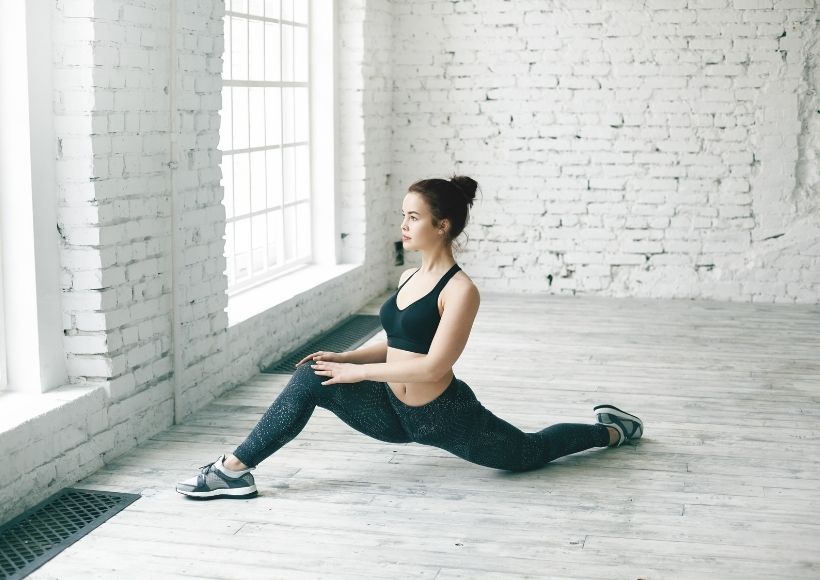 Even during strength training or workouts at home, long hair is artfully draped on the head and no longer accidentally pinched during squats with the barbell or during exercises on the lat pulldown.
If you like the casual version, you can twist your hair loosely and secure it with a hair tie or clip. The bun ensures the ballerina look, which forms a great knot from a ponytail in the twinkling of an eye.
A bun Hairstyle gets your bun in the perfect shape and ensures a firm hold. Simply secure it in place with a hair tie and some bobby pins.
Braided Braids
Pretty braided hairstyles not only look great, but they are also incredibly practical and ensure that even athletes with longer, layered manes can train in peace – without constantly pulling their hair.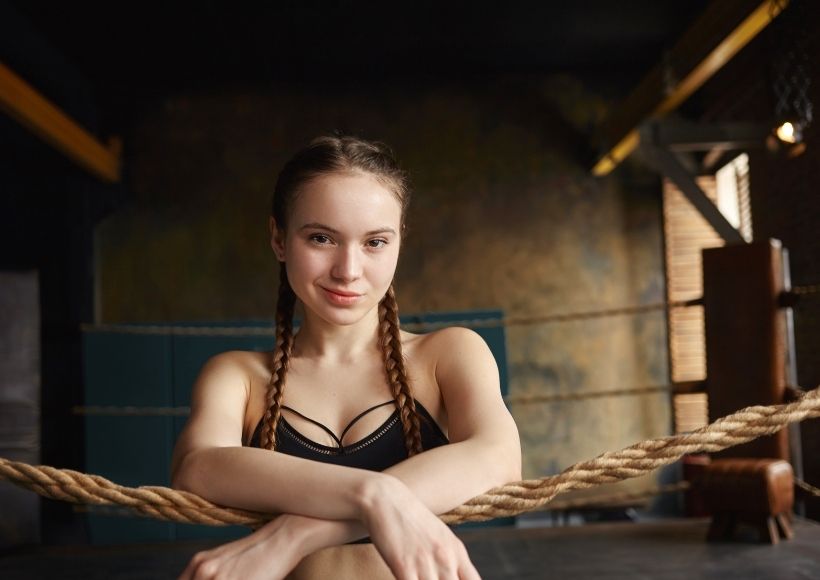 With the French braid, you have to divide your top hair into thirds and braid it at the top of your head. Little by little, strands are added to the braid and fixed at the end with a hair elastic. Small, elastic hair bands are best for this.
Instead of braiding the hair, the Dutch version braids the braids, which means that the braid rests on the back of the head.
Two side braids of this type are also called boxer braids and, as the name suggests, are a particularly popular hairstyle in boxing. But hair is also often worn braided in other martial arts or in tennis and table tennis.
Also Read : The Best Cuts And Hairstyles For Round Face 2021