Are you a bride who is about to walk down the aisle? Are you part of the bridal entourage? Have you been invited as a guest to a beach wedding?
Whether you're the star of the show, part of a supporting cast, or an honored guest, you are sure to want to look your best. One of the best solutions for boosting your beauty factor before a wedding is to visit your trusty beauty salon. From getting fabulous eyelash extensions to having a head-to-toe pampering experience, looking great and feeling good is one hundred percent possible!
All Rosy And Bright
Weddings make people want to look their best. Most would want to dress up to the nines. A lot of people would go to the beauty salon and have their hair and makeup done. While some would leave it to the last minute to prepare, there are those who would make a plan and schedule a series of beauty salon and spa appointments to make sure they look bright and glowing on that special occasion.
It is indeed ideal to have some kind of beauty strategy when you have a wedding to attend. Extra preparations may even be called for in the case of destination and beach weddings. When you have a wedding to prepare for, having a plan of action for how to best boost your X-factor will help towards achieving smashing success.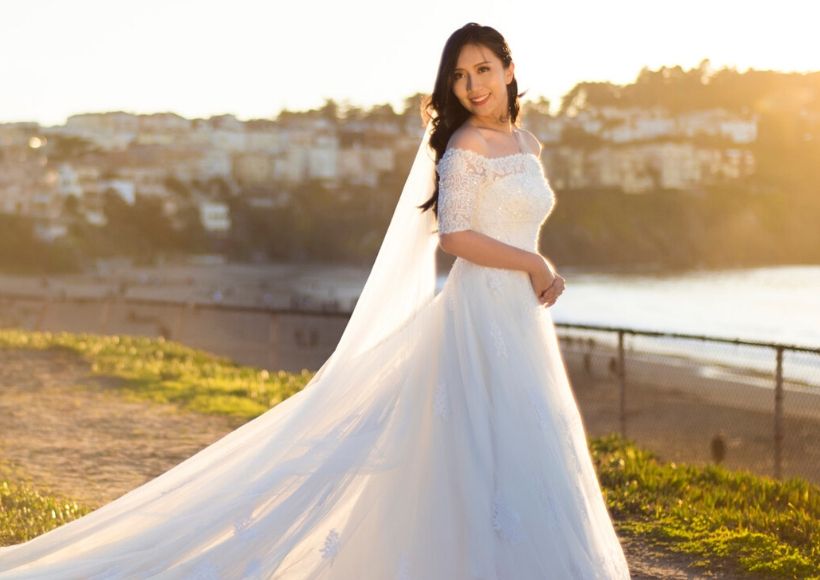 A beach wedding, for example, can be quite challenging since you'll be exposed to the elements. The sun, salt, and sand may be ideal for swimming or lazing around, but these can also wreak havoc on your hair and skin. That is why it's best to make preparations so you can enjoy the day looking as fresh and fabulous as you possibly can.
Here are some beauty salon services that you should consider getting when preparing for a beach wedding:
1.Hair Treatments and Styling
When you have a beach wedding to go to, it is always ideal to consult your trusted hairstylist first. Progressive beauty salons have hair experts who will examine your hair and then offer a personalized care plan for your hair. Usually, they start with a universal shampoo that is perfect for all hair types. It will leave your strands fresh, moisturized, and ready for your treatment.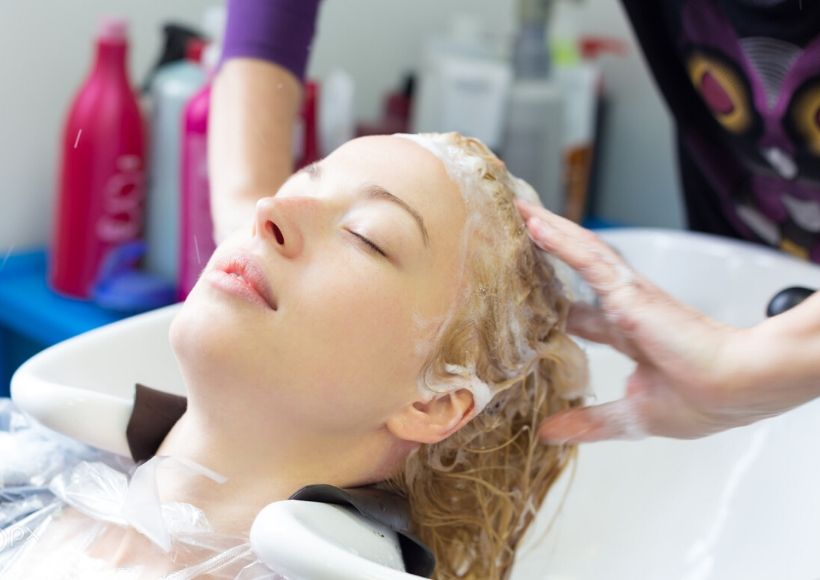 There is a selection of hair boosters and treatments that are available depending on what your hair needs. These boosters can infuse moisture, boost color and shine, add volume and strength, or smooth and tame your mane.
When going to a wedding, it is advisable that you schedule a trial run for your hairstyle. Schedule an appointment with your hairstylist so you can see and decide which hairstyle will suit you best while also considering the location and weather.
2.Facials
While putting on makeup can enhance your look, having clean and clear skin will provide the perfect canvas. Start with healthy and hydrated skin by making an appointment at a beauty salon.
Top salons will usually offer a free face mapping and consultation service. This will allow expert aestheticians to determine what kind of facial treatment you should undergo. Since you are expecting to be out in the sun and exposed to the sea breeze, you can try and get a hydrating facial to provide intense moisture for your skin.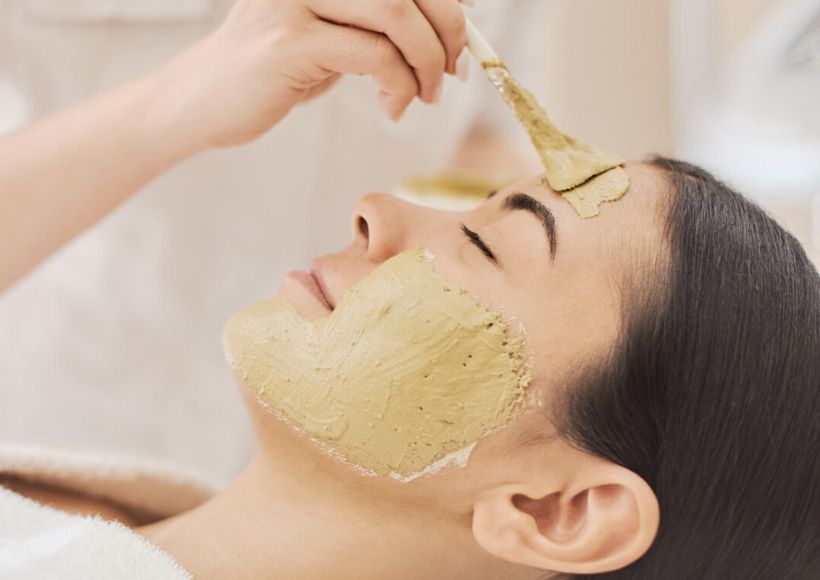 On top of the cleansing and hydrating facials, you can also try non-surgical facelifts. These kinds of services that include lifting facial muscles to address sagginess under the eyes or jowls and smoothing wrinkles can also help lift your spirits as you strut down the aisle looking youthful and fresh.
It is also advisable to do a trial run for your makeup so you can address any concerns before the big day. In addition, consider getting lash extensions that won't wilt even if you sweat, swim, or cry tears of joy.
3.Body Pampering
A beach wedding will usually drive people to wear more revealing outfits that are ideally, still proper for the occasion. When you want to flaunt flawless skin, it is best that you schedule an appointment in a beauty salon and spa to experience rejuvenating or hydrating body treatments.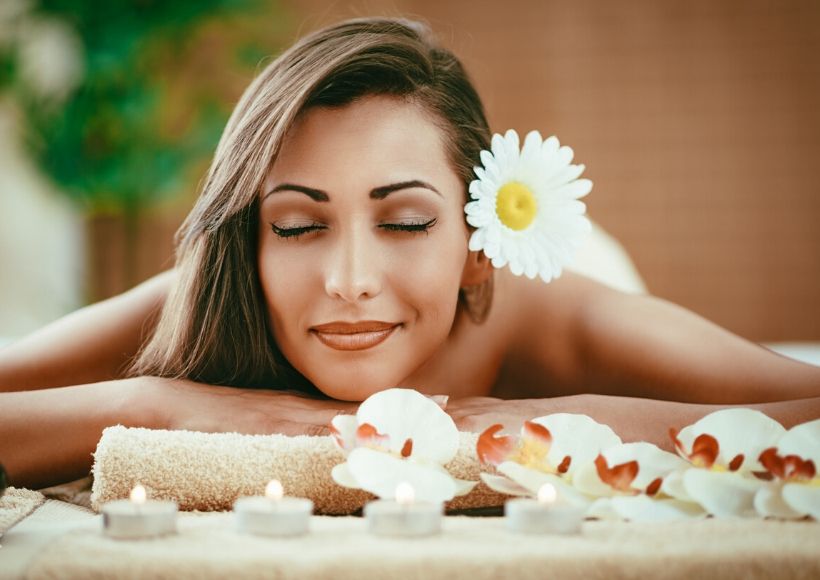 Aside from making you feel light and carefree, the highly concentrated lotion used in a body massage can leave your skin feeling decadently moisturized and supple. Body scrubs can also help slough off dead skin cells. Combining these with waxing or threading services that remove unwanted hair in the face, back, arms, legs, or bikini area can result in skin that is soft and silky.
Have the confidence to flutter your fingers and wear those slinky beach sandals with properly moisturized hands and feet. Aside from getting a paraffin wax and callus treatment, you can also emphasize the beauty of your hands and feet with fabulous manicure and pedicure designs or nail art.
Walking on Sunshine
Get a gorgeous glow on the special day with beauty salon services that are designed to highlight your natural beauty. Ensure that everything will go smoothly by making a beauty plan and scheduling your beauty appointments ahead of time. By doing so, you can definitely make a wondrous splash during a dreamy beach wedding.
Author Bio
Hillary Kozma is the Owner/Managing Director/Creative Director of Kozma & Kozma Salon. Having built the foundation of her skills with an apprenticeship under a direct protege of Vidal Sassoon, Hillary and her husband opened Glow American Salon in Qatar in 2007 before expanding to Dubai as Kozma & Kozma in 2016. Hillary is hailed by the media as a "pioneer in her field" for introducing new talents, concepts, philosophies, and techniques to the Middle East.
Also Read : What Is Lash Lift OR Eyelash Lift And Tint