Are you ever getting late for an event and you have no time to brush your hair, let alone make a whole hairstyle? This happened to me last week and I was about to have a complete meltdown, this is until my friend handed me messy bun hair extensions. When she handed them to me I was like "What am I going to do with this?" Then it hit me that I can look classy, snazzy and effortlessly beautiful by making a messy bun hairstyle! Messy hair bun hairstyles are very in trend these days.
Now if all of you are like me and do not do well with making a cool and trendy hairstyle, this messy hair extension is just what you need. You can make your hair look chic and fabulous in less than 5 seconds. I found it very convenient to use because it was time-saving, less costly, and the overall outlook was amazing. A messy bun extension is literally what we all need in our lives. Not only can you wear it almost everywhere, but the quality of the JuvaBun messy bun is also out of this world. Being an expert on hairstyles and hair in general, making a messy bun can be tricky, but with these extensions, the entire process is just so easy. Let me show you how by comparing the traditional process of making a messy bun and how it would be if you use the spectacular JuvaBun hair bun extensions.
The Old Way To Make A Messy Bun
Before I tell you how to make the ultimate messy bun with the JuvaBun hair extensions, let's take a look at the traditional, or old way of making a messy bun.
You need to make a ponytail at the place where you want your bun to be.
With one hand, scrunch your ponytail at the bottom of your hair into a bun.
Several hairpieces should be loose, and a bun should be secured with bobby pins.
Your messy hair bun will be ready in a few minutes.
Now, I used to do this, however, I realized it was much more time-consuming and my hair didn't get enough volume. Not only that, but with the traditional method, you never know how your messy bun might turn out! It could be a hit or a miss, and that is a risk not everyone is willing to take.
Say Hello To JuvaBun's Messy Bun Hair Extensions!
If you are looking to save time and make a voluminous hair bun, then a messy bun extension is the way to go. Not only will your hair bun look effortlessly amazing, but there is no way you can go wrong with it. Getting your hands on a messy bun hair extension is super convenient. Numerous online stores have stocked them, however, I suggest that for the best possible results, you should turn your eyes to the Juvabun messy bun hair extensions.
They are, without a doubt, the best hair extensions in the market in all terms of maintenance and quality. These extensions are available for individuals with all sorts of hair colors and textures. These extensions are created with elastic and comfortable hair which gives your hair instant volume. The premium quality JuvaBun extensions have the advantage that they look like your real hair and don't affect your hair. I myself am very picky when it comes to my hairstyle, however this messy bun piece even blew me away.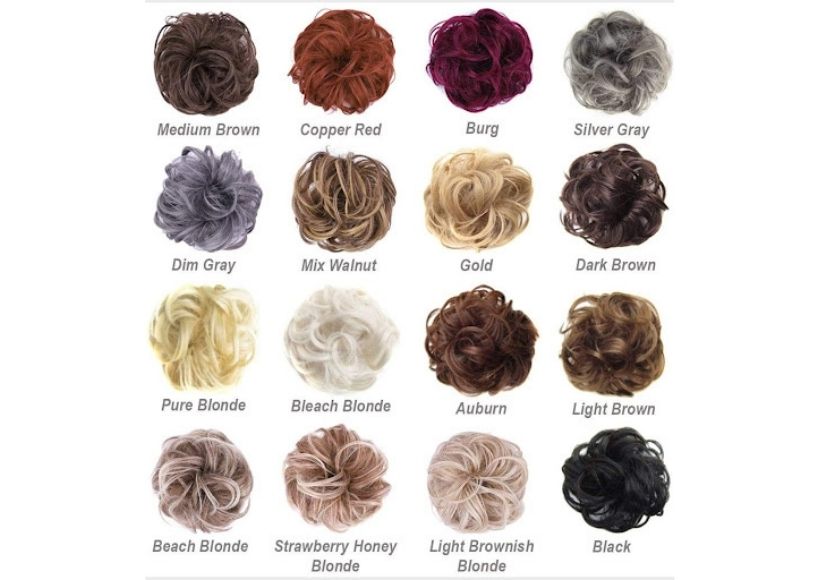 Making a messy hair bun with hair extensions might seem difficult to you but don't worry, I am here to help you out with this. This will give you a chic look in just a few minutes.
Use your fingers to bring your hair together. Once you have gathered your hair, you can go with either a low or high bun by lacing your hair in that direction.
Twist your hair as if you are creating a bun but don't use a rubber band at the end.
Wrap your hair extensions around your bun; you will need to wrap it around twice.
Once you have it in, just pull that to give your bun a little bit of style.
Remember, you don't want the bun to be sleek, the messier it is the better it will look.
This will give your hair a perfect look, you can also add hair bands or accessories to your hair to give it a more embellished look. Professional hair stylists have tried and tested this, and guess what?! They approve of the look! Even I didn't think making a messy bun would be this quick, but it only took 5 seconds.
5 Places Where The JuvaBun Messy Bun Extension Will Look Fabulous!
When I tried out this messy bun look, I wore it to the bar for a night out with my friends, however there are different occasions where you can go with your JuvaBun messy hair extensions. Some of them are described below!
1) Turn Heads at Weddings
Messy bun hair extensions have always been in trend since the time they were first used by celebrities. These extensions will give your hair a classy and elegant look if you wear them at a wedding. Girls spend so much of their time and money on their hair at weddings and still are never satisfied. Wearing messy hair bun extensions will not only save your time and money but also give you a different look – because this is definitely different from the same old straightened or curled hair look!
2) Look Chic at Birthday Parties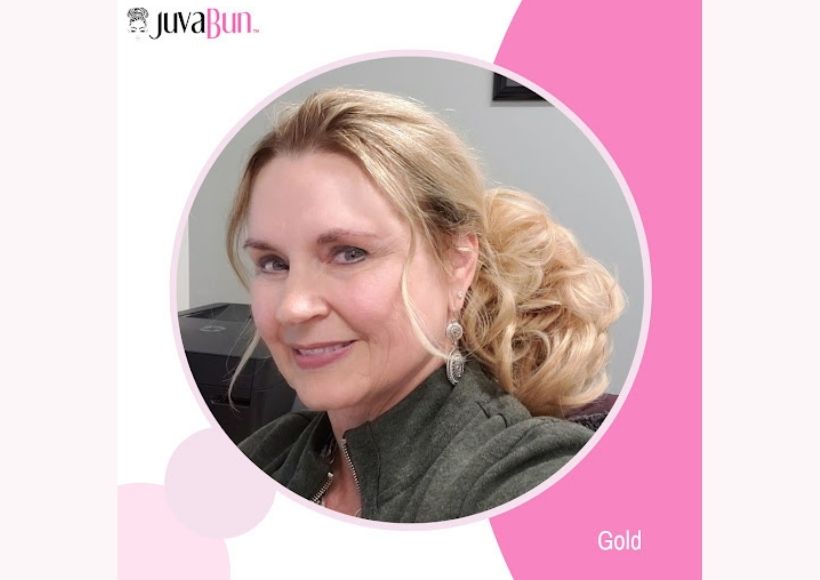 Do you want to spend dollars on your hair to get them done for just two to three hours? Surely no, this problem is solved by bun-styled hair extensions. Just put them on and go wherever you want by getting ready quickly. A messy hair bun will look charming and more peaceful at birthday parties or dinners and will give you a classy yet decent look on the whole.
3) Wear The Look To A Formal Dinner
Every one of us wants a perfect look for formal dinners, fully dressed and maintained. Your hair needs proper maintenance on formal dinners and you want them to look perfect as well. Next time, you go for a formal dinner, make a messy bun using premium quality hair bun extensions because they are easy to use and maintain and will remain organized throughout your entire dinner by giving you a presentable look.
4) Go Wild on A Girls Night Out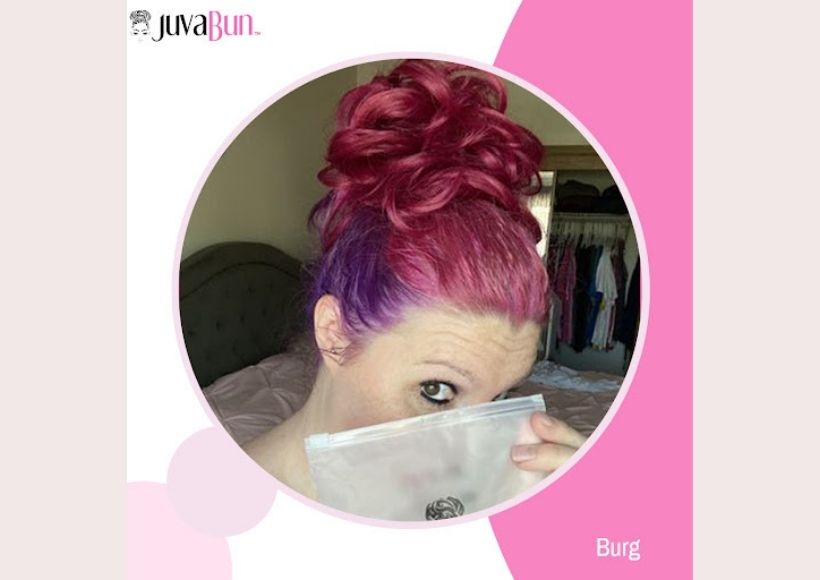 Girls' night out is what every girl is most excited about. Worried about what to do with your hair? Just use messy hair bun extensions to make your messy hair bun and give yourself a casual and elegant look. It will legit only take 5 minutes to achieve the look, if not less!
5) Exhume Elegance At A Graduation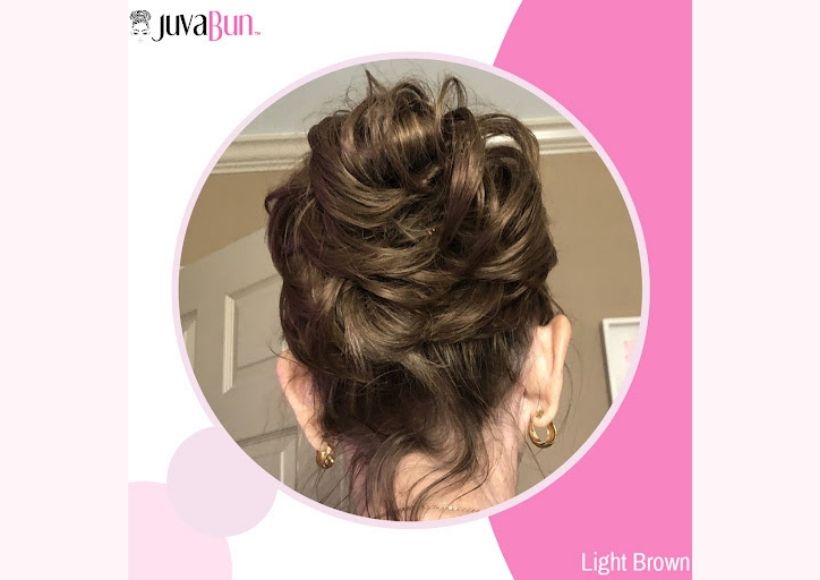 Graduation, one of the most important events in someone's life and how can you not make yourself look charming at this event? Wear your messy bun hair extensions and enjoy your graduation ceremony.
Are You Ready To Rock a Messy Bun?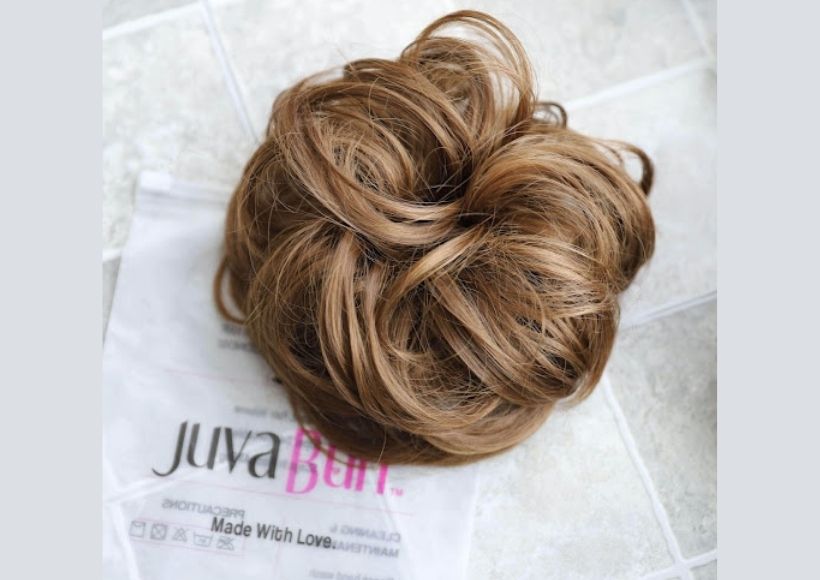 I have realized how easy to use, easy to maintain, and time-efficient these extensions are. These extensions give a natural and classy look. They don't push me to a tedious way of dealing and maintaining hair, instead, they provide me with convenience and ease in maintaining my hair. If you want to experience the same ease while achieving a stylish and trendy look like me, then head on over to the JuvaBun website and get yourself this messy hair bun piece too. This easy to use and cute little hair piece has really turned my world around!
Also Read : Bun Hairstyle | How To Make Hairstyles With A Bun Step By Step